López Obrador exalts historical ties between Mexico and Cuba
López Obrador exalts historical ties between Mexico and Cuba
Imagen principal: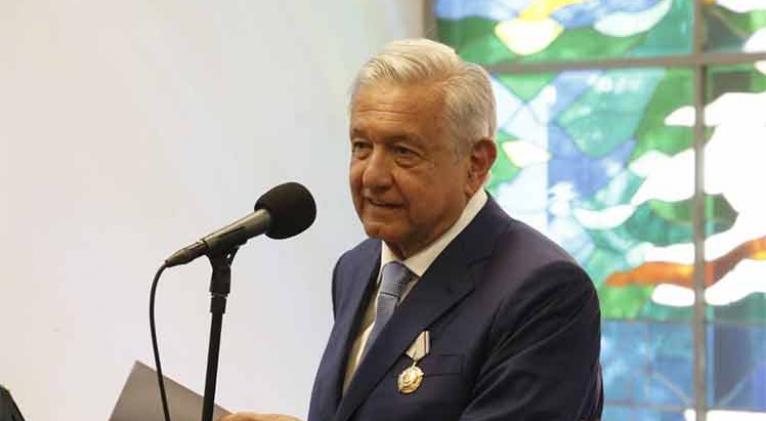 Havana, May 8 (Prensa Latina) The president of Mexico, Andrés Manuel López Obrador, praised today the historical, cultural and political ties between his country and Cuba, in the context of a visit to this capital.
Speaking to the press after receiving the José Martí order -the island's highest decoration- the president made reference to the link between the two nations in various areas and times.
"Since remote times, Cuba and Mexico, due to geographical proximity, migration, language, music, sports, culture, idiosyncrasy (…) have maintained relationships of authentic brotherhood," he assured.
The head of state evoked the Cubans who fought in the cause of their country during the US and French invasions, and the Mexican inhabitants who fought here for liberation.
Likewise, he stressed that his was the first nation to support the independence of Cuba and recognize Carlos Manuel de Céspedes as the first president raised in arms and Father of the Nation.
Regarding José Martí's stay in Mexico (1875-1877), he said that there he wrote essays, poetry, the play Amor con amor se pagua and was a columnist for the newspaper El Federalista.
At another point in his speech, he emphasized the legacy of the historic leader of the Cuban Revolution, Fidel Castro, and ratified the rejection of the economic, commercial and financial blockade imposed by the United States.
López Obrador added that he will insist with the president of the United States, Joe Biden, so that the Caribbean island is not excluded from the upcoming Summit of the Americas.
"Thanks to the generous, supportive and exemplary people of Cuba. I have never bet nor will I bet on the failure of the Cuban Revolution," he asserted h
The president conveyed condolences for the accident that occurred at the Saratoga Hotel in Cuba this Friday and congratulated the mothers on his day.
The Mexican president arrived in the country the day before to fulfill a work agenda that he finalized today with the tribute to José Martí, the signing of bilateral agreements and talks with President Miguel Díaz-Canel.