Justin Trudeau apologizes over standing ovation for Nazi soldier in Canadian House of Commons
Justin Trudeau apologizes over standing ovation for Nazi soldier in Canadian House of Commons
Imagen principal: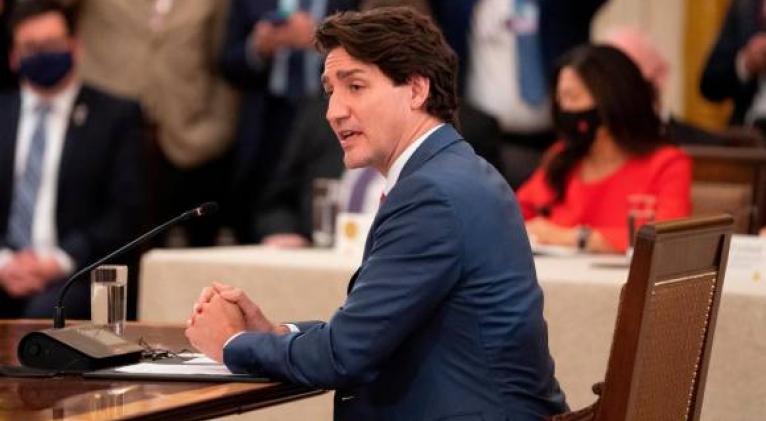 Canadian Prime Minister Justin Trudeau has formally apologized after he and the House of Commons gave a standing ovation for a Canadian Ukrainian veteran who fought in a Nazi SS unit during World War II.
Ninety-eight-year-old Yaroslav Hunka was honored last week during a visit by Ukrainian President President Volodymyr Zelensky, who also applauded him.  He had been invited by the speaker of the House of Commons, Anthony Rota, who has since resigned from his post.
Prime Minister Justin Trudeau said: "The speaker was solely responsible for the invitation and recognition of this man and has wholly accepted that responsibility and stepped down.  This was a mistake that has deeply embarrassed Parliament and Canada.  All of us who were in this House on Friday regret deeply having stood and clapped, even though we did so unaware of the context."
Justin Trudeau made the apology after Canada's Conservative Leader Pierre Poilievre described the event honoring the former Nazi soldier as the "biggest single diplomatic embarrassment" in the country's history.