International Peace Summit calls for Cuba to be removed from U.S. List
International Peace Summit calls for Cuba to be removed from U.S. List
Imagen principal: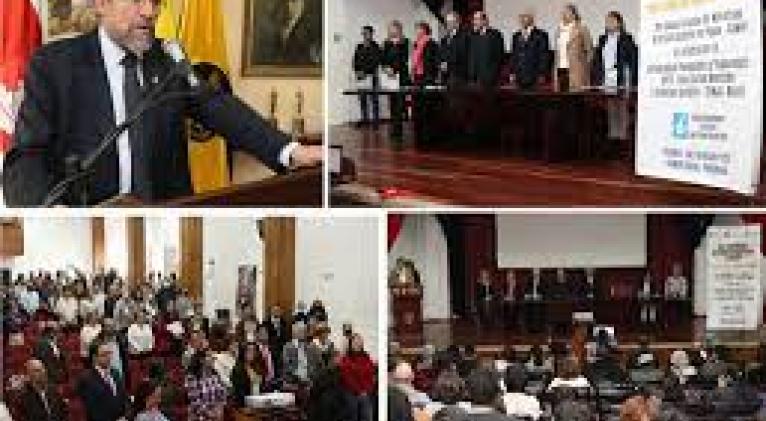 Havana, Oct 6 (RHC) The director of the Masters in Human Rights at the Pedagogical and Technological University of Colombia, in Boyaca, Luis Bernardo Diaz, demanded on Wednesday to remove Cuba from the list of countries sponsoring terrorism, according to the US.
The demand took place in the context of the III International Summit of the Global Alliance of Ministries and Infrastructures for Peace (GAMIP), which is being held in the South American nation, and the recent visit to that country of the Secretary of State, Antoni Blinken.
Diaz, also director of the House of Solidarity of Boyaca with Cuba, made the demand before the participants from different parts of the world, at the meeting whose theme is 'Culture of Peace in Action, which aims to promote actions related to the construction of Culture of Peace and plan programs for the creation of Ministries, Infrastructures of Peace and Defense of Human Rights.
The renowned academic thus joins the multiple organizations and personalities in Colombia that demand Washington removes Cuba from the spurious list on which it was placed by former President Donald Trump (2017-2021) a few days before leaving office.
This week, the president of Colombia, Gustavo Petro, together with Blinken, called that inclusion unjust, in a press conference at the Casa de Nariño, while thanking Cuba for its role as guarantor in the peace processes in that nation.
Nearly a hundred congressmen sent a letter with the same demand to Kamala Harris, vice president of the United States and president of the U.S. Senate; to Nancy Pelosi, president of the House of Representatives; and to Csaba Kőrösi, president of the United Nations General Assembly.
Likewise, more than 100 intellectuals also addressed a statement to Blinken to demand that Joseph Biden's administration remove Cuba from the list.
Likewise, some 300 faith-based organizations, churches, and believers from 23 countries asked the Secretary of State to remove Cuba from the list "of countries that sponsor terrorism".
Among the signatories of the petition is Nobel Peace Prize winner Adolfo Perez Esquivel, Japanese nun Filo Hirota, members of the World Council of Churches, the Communion of Reformed Churches of Cuba, Reverend Chris Ferguson of the Reformed University, and pastor of the United Church of Canada. (Source: PL)