Ernesto Etchepare: Blockade of Cuba is a criminal war
Ernesto Etchepare: Blockade of Cuba is a criminal war
Imagen principal: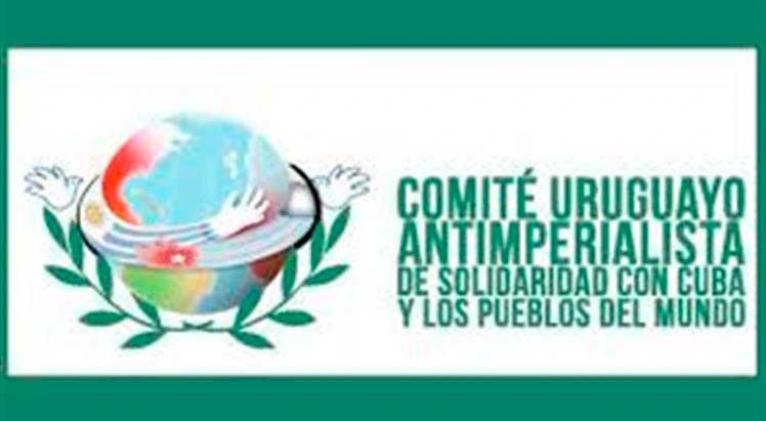 Montevideo, Sep 26 (Prensa Latina) The U.S. blockade against Cuba is an economic war that classifies as a crime against humanity, Ernesto Etchepare, of the Uruguayan movement of solidarity with the island, said.
In an interview with Prensa Latina he predicted that the policy applied more than six decades ago to isolate and starve the Cuban people will be rejected by the world community.
This will be expressed again this year at the United Nations General Assembly, he said, when Cuba will present for the thirtieth time a draft resolution in favor of the end of the U.S. blockade.
Etchepare criticized the fact that Washington ignores the opinion of the vast majority of the world's governments in this regard.
The intransigence of the U.S. empire is criminal and despot, inconceivable at this stage of civilization, he commented.
He assured that for Washington it is unacceptable that a people thinks with its own head and defends an independent and alternative position to capitalism, which is socialism.
It bothers them that this people demonstrates that socialism is possible and is a lesson for other peoples, he emphasized.
Ernesto Etchepare condemned the fact that the administration of President Joe Biden is maintaining and extending the blockade actions against the Caribbean nation, with losses for its economy of more than six billion dollars.
Imagine if Uruguay, with barely three and a half million inhabitants were to suffer an economic war of such ferocity, he added.
The representative of the Coordinating Committee in Support of the Cuban Revolution assured that support for Cuba is growing with the actions of the Uruguayan Anti-imperialist Committee in Solidarity with Cuba and the Peoples of the World.
Acts of support, shipment of medical supplies and defense of the Cuban embassy here against provocative acts mark the performance of those in this South American country who today demand the end of the blockade and defend Cuba´s efforts for its development.