EDITORIAL: against indiscipline and overconfidence
EDITORIAL: against indiscipline and overconfidence
Imagen principal: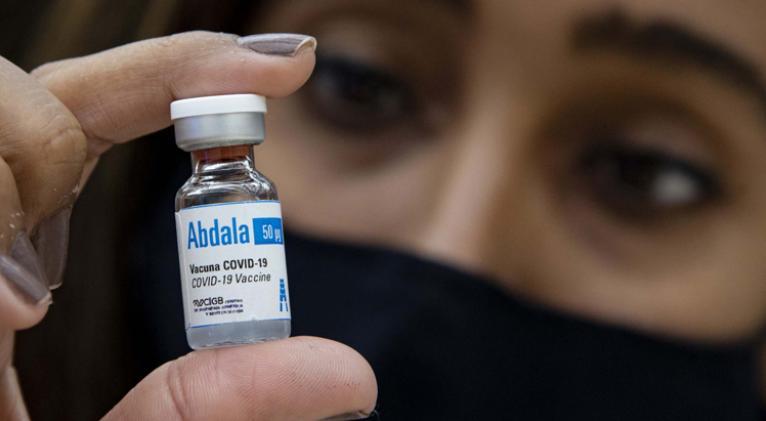 Scientists and health personnel are on the forefront of this fighting against the pandemic Covid-19 in Cuba. The results of vaccine candidates, the ongoing process of health interventions in several provinces and the distribution of the first batch of the antigen Umelisa SARS-COV-2, a domestic diagnosis system, have been encouraging news amid a situation worsened by a renewed outbreak of the disease in the country.
There are reasons for optimism, but we need to keep our feet planted firmly on the ground: the health situation is pretty adverse right now. And daily figures of dead people, which exceed dozen, are a permanent wake-up call to maintaining discipline and efforts. When we talk about death there are no low figures. The grieve of a family cannot be accounted for.
The exhaustion caused by the extended time of restrictions can trigger a dangerous notion of normalcy. Meanwhile, the development of the vaccination process may make us believe that the virus is less dangerous. Today, when stats reach record figures on daily basis, it is perceivable a loosening in the enforcement of key actions in public and private spaces.
Over confidence. Indiscipline. And, certainly, lack of rigor.
There are authorities not following protocols to the letter: they violate clearly defined protocols, which have proven effective in the preventive work. There are workers who are not fully aware of their direct responsibilities. And some of these authorities, at such levels, has downplayed the risks. 
You can notice irregularities in public spaces: some individuals still wear face masks incorrectly, uncontrolled crowds in lines, excessive movement of people at night. And there are lots of individuals openly throwing parties in no few neighborhoods.
It is paramount to minimize meetings, work meetings, and public events. It is the permanent order from governmental authorities. And health personnel strongly emphasize on it.
Corresponding sanctions must be taken against those breaking the law. It is evident that fines are not enough.
The challenge is even tougher at home as responsibility is personal and not everyone is aware of its importance.  The nation needs of everyone's efforts to control a very dangerous, highly infectious disease, which leave long-lasting consequences.
It is vital the promotion of proper practices in both the media and the primary health care system. But it not enough. Law must be enforced.
Translated by Sergio A. Paneque Díaz / CubaSí Translation Staff