Ecuador: Heavy Rains Leave Guayaquil City Under Water
Ecuador: Heavy Rains Leave Guayaquil City Under Water
Imagen principal: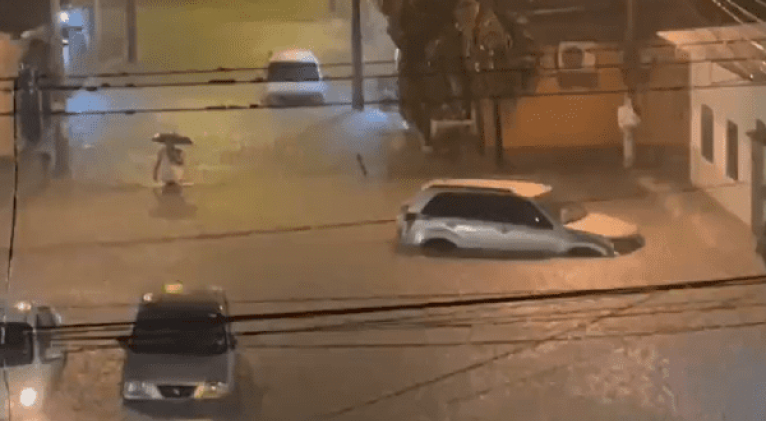 Through social networks, citizens denounced the incompetence of the Lasso administration to manage natural disasters.
From Wednesday night through Thursday, heavy rains, thunderstorms and strong gusts hit the province of Guayas, its capital Guayaquil and some coastal regions in Ecuador.
President Guillermo Lasso tasked the governor of Guayas to coordinate with all government levels to ensure the delivery of any and all aid needed to mitigate the impact of the flooding. 
Through social networks, however, citizens denounced Lasso's incompetence to manage natural disasters. They also harshly criticized the Guayaquil Mayor Cinthya Viteri, a conservative politician.
"Guayaquil is flooded. The criminals do what they want. There are no public procurement processes to equip the police. The roads are destroyed and the bridges down... meanwhile, Mister Lasso travels to the Ibero-American Summit," journalist Cesar Bermeo recalled.
The tweet reads, "Guayaquil is flooded again! Currently, flooding is being reported in downtown Guayaquil and other areas."
Guayaquil, an industrial center and port city in southwestern Ecuador, was hardest hit by the storms and subsequent flooding, landslides and disruptions of transportation and supplies.
On Thursday, the National Customs Service of Ecuador (SENAE) warned torrential rains could potentially cause delays in foreign trade shipments to and from the port.
"SENAE is taking the necessary steps and activating contingency plans so that operations are not affected. It is also safeguarding the integrity of its servers," the customs service said.