Digital cameras back in fashion after online revival
Digital cameras back in fashion after online revival
Imagen principal: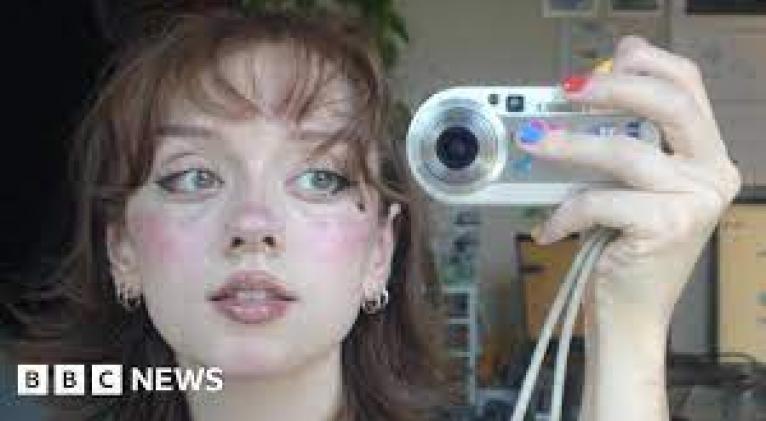 Digital cameras from the early 2000s are becoming must-have gadgets for many young people because of a burgeoning trend online.
Search traffic for old kit on online marketplaces like eBay and Etsy is on the rise.
And in the past 12 months, videos with the hashtag #digitalcamera have amassed more than 220 million views on TikTok.
Analysts describe the trend as being linked to similar revivals of turn of the century fashion.
Scott Ewart, 32, who lives on the Isle of Arran, has clocked up more than five million likes on his TikTok account, using what is now considered retro kit.
He said: "A lot of folk find them quite comforting. It reminds them of their childhood, it reminds them of simpler times.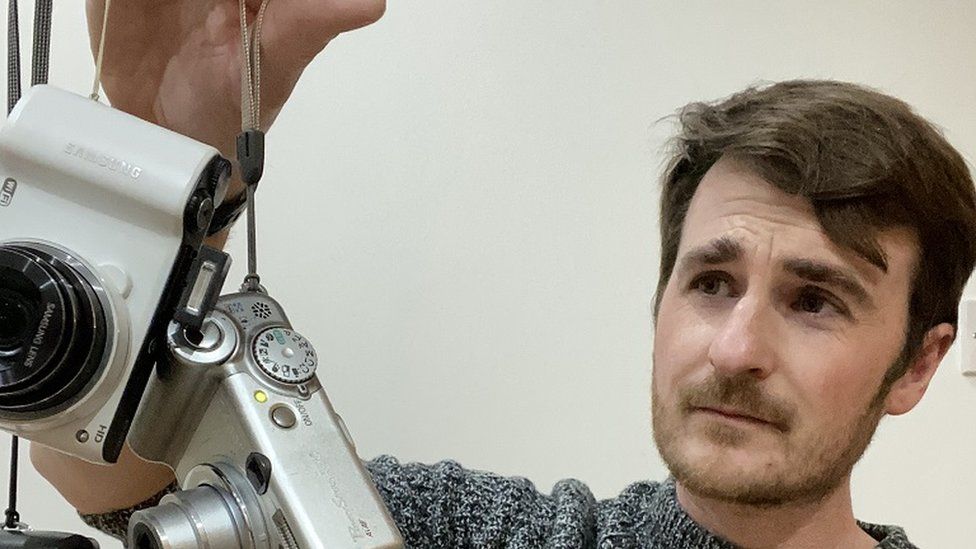 IMAGE SOURCE,SCOTT EWART/@SINGLECAMSCOTTImage caption,
Scott Ewart first got into using old cameras during lockdown
"I find it quite refreshing going back to something so simple. With older cameras you have to work with them a bit more, to get a good photo or to get the most out of them.
"Because with every smartphone you buy, you can't take a bad shot almost."
Scott started by digging out old cameras belonging to his parents, but has quickly expanded his collection to more than 30 pieces of kit.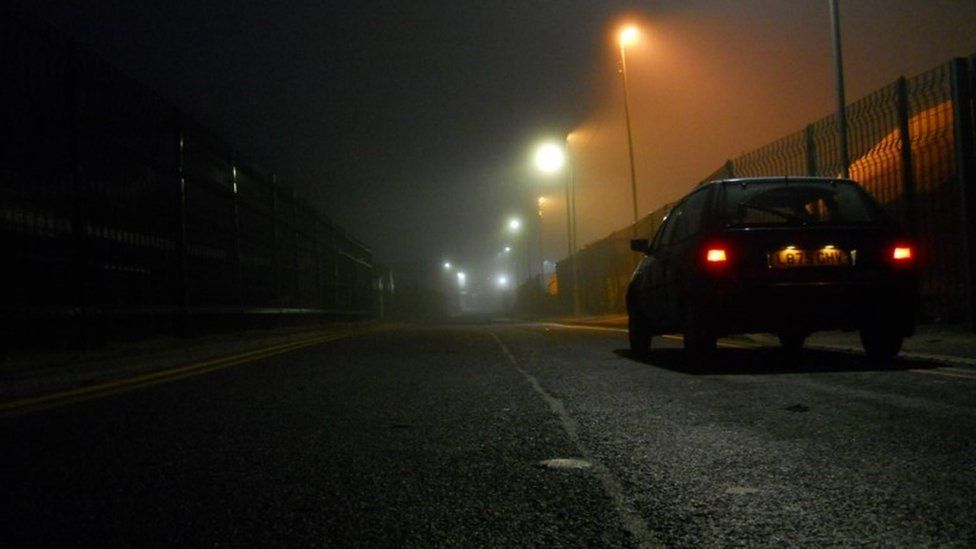 IMAGE SOURCE,SCOTT EWART/@SINGLECAMSCOTTImage caption,
Scott said he has to "work with" old digital cameras to get a good shot
He added: "I get folk asking me, 'where do you edit these photos, are they edited?'. And I always say these are never edited and I want to show exactly how they've come out on every camera."
EBay UK told the BBC the last three months of 2022 saw increases in people seeking the devices. This included a 13% rise in search traffic for "vintage digital camera", and a 52% rise for "refurbished camera".
Etsy, which focuses on handmade and vintage items, has also seen a growing interest from shoppers in the last six months. It currently has more than 19,000 items linked to digital cameras listed online.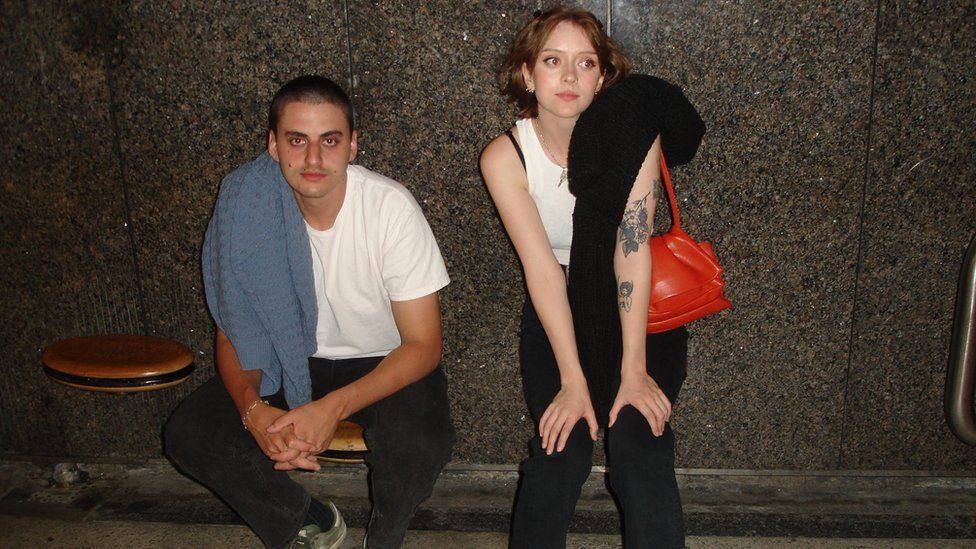 IMAGE SOURCE,KATIE GLASGOW/@KATIE.GLASGOWImage caption,
Katie said the images open up a "nostalgic world" for younger people
Katie Glasgow, 25, lives in Brooklyn, New York and calls herself "the oldest possible Gen Z". She has also been using her parents' old kit to make images and video.
"It looks like memories, because it's blurry and imperfect. It looks more like how we remember things," she said.
For younger people, who will have virtually no recollection of these cameras in their 2000s heyday, this opens up a kind of "nostalgic world", she said.
"These are the cameras my older sister took to prom or my brother had in college, or my young childhood memories were recorded on.
"With your phone you can take videos and pictures of literally everything. So your library is huge, versus with this you kind of have to decide, 'this is a moment I actually want to preserve'.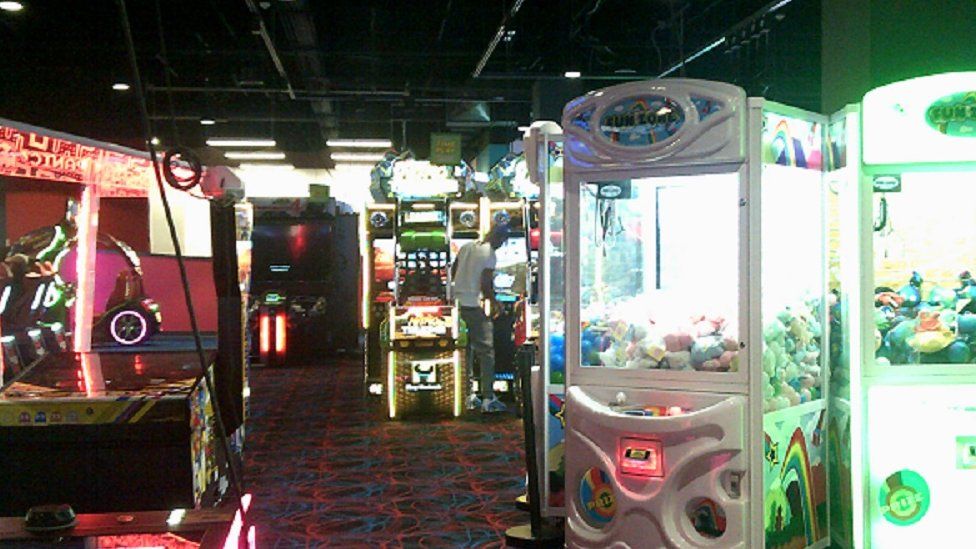 IMAGE SOURCE,KATIE GLASGOW/@KATIE.GLASGOWImage caption,
Older digital cameras create "blurry and imperfect" images, Katie said
Paul Greenwood, head of research and insight at the creative agency We Are Social, said it was a "natural cycle" where when people hit their 20s "they become nostalgic for the cultural touchstones of their youth".
He added: "They want to feel comforted when in the real world they feel uncomfortable. And there's some reasons why people are feeling uncomfortable - like the existential dread you're seeing with Ukraine, the pandemic, wealth inequality.
"It's seen as more real and authentic. And that's why we're seeing this trend really play out, because the grainy kind of content you see is basically shorthand for authenticity and realness. That's what Gen Z are looking for."