Díaz-Canel recalls Chernobyl nuclear accident and Cuban assistance
Díaz-Canel recalls Chernobyl nuclear accident and Cuban assistance
Imagen principal: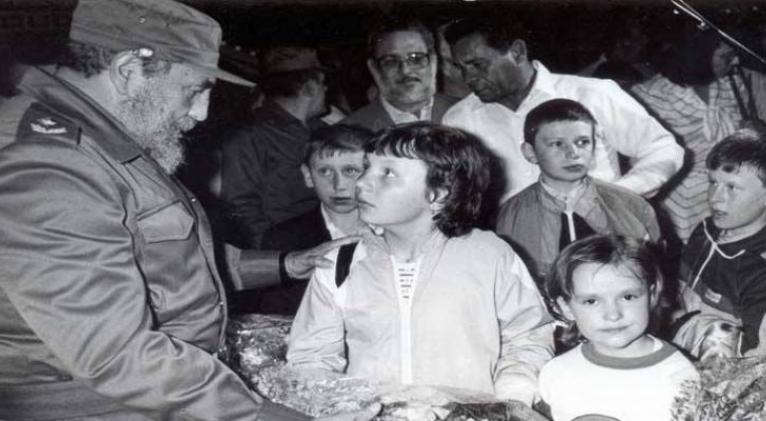 Havana, April 27 (RHC)-- Cuban President Miguel Díaz-Canel recalled the tragedy caused by the nuclear accident in the Ukrainian town of Chernobyl and his country's collaboration in caring for the affected children.
The president recalled on Twitter that 35 years have passed since the catastrophe in the Ukrainian city of Pripyat on April 26, 1986, and how the Caribbean nation made the pain of that people its own and offered treatment and cure to thousands of children.
More than 21,000 children with diseases derived from radiation exposure were treated in the Caribbean island between 1989 and 2011, thanks to a program that also strengthened the ties of friendship between Cuba and Ukraine.
On Monday,  during the Meeting of  Political Consultations between the two countries, Cuban Deputy Foreign Minister Anayansi Rodriguez and her Ukrainian counterpart Yevhen Yenin also recalled the 31st anniversary of the beginning of the Chernobyl Children's Program.
The exchange, which took place virtually, also made it possible to evaluate new actions to promote economic-commercial ties, cooperation, and political dialogue. During the meeting, both delegations expressed their willingness to continue working to strengthen bilateral relations in areas of common interest and highlighted the historical ties and solidarity that unite the two nations.