Cuba's U-17 team advances to the round of 16 in Pre-World Cup soccer tournament
Cuba's U-17 team advances to the round of 16 in Pre-World Cup soccer tournament
Imagen principal: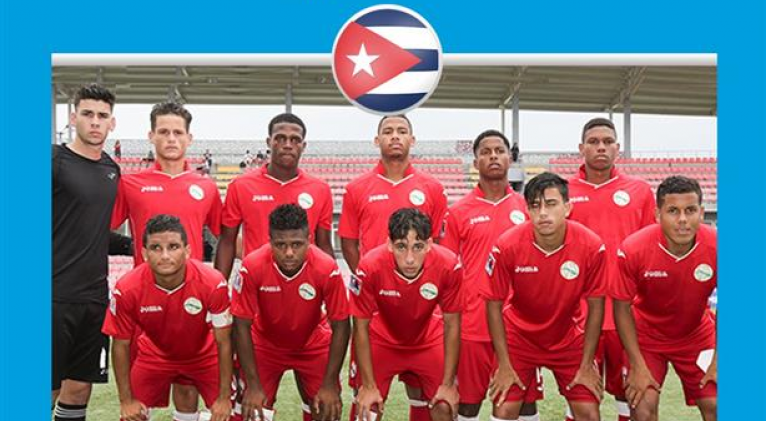 The Cuban U-17 soccer team defeated Guadalupe 4-0, fulfilled the goal and qualified as third in group G for the round of 16 of the pre-World Cup tournament of the category in Guatemala City.
Cuba's goals were scored by Yansiel Reinoso, Lizardo Hernández, Didier Reinoso and Hanoi Sosa.
The match statistics reflect that Cuba, despite missing a penalty kick, took more shots on goal (18) and had more possession of the ball (57%).
After this result, Cuba closed the qualifying phase with a balance of one win and two losses, with six goals for and eight against, with creative midfielder Didier Reinoso as top scorer (3).
Next Sunday, the Cubans will face Panama, who finished second in Group E with seven points, just like Mexico, as their opponents in the round of 16.
In the elimination phase, the teams from Nicaragua, Bermuda, Puerto Rico and the Dominican Republic, which qualified automatically and are awaiting their rivals, will join them.
The four semifinalist teams of the competition earn tickets to the World Cup in Peru next November.