Cuban vice president calls for development and resistance in Villa Clara
Cuban vice president calls for development and resistance in Villa Clara
Imagen principal: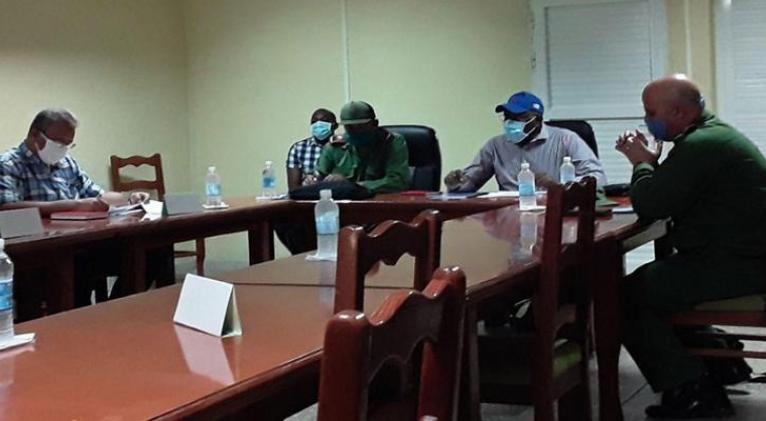 Santa Clara, June 14 (RHC)-- Increasing agricultural production levels at the same time as yields is vital for the country not only to resist in the current circumstances, but also to make progress towards development.  The First Vice President of the Republic of Cuba, Salvador Valdes Mesa, spoke with reporters during a tour of agricultural centers in northern Villa Clara Province.
From the productive pole of Paso Real, in Encrucijada, Valdés Mesa called to increase the areas of sowing with both short and long cycle crops, fruits, vegetables and grains, while the sustainability of the country, predominately agricultural, will depend on the exploitation and appropriate use of land.
"It is important to have clear concepts now," he added, in a context marked by the economic blockade imposed by the United States on Cuba.  "The COVID-19 pandemic is now added and we must increase yields from the municipality, the basic structure, and we must give the municipality autonomy so it will be sustainable."
Accompanied by Inés María Chapman, Deputy Prime Minister of Cuba; Gustavo Rodríguez Rollero, Minister of Agriculture and Julio Andrés García Pérez, president of the AZCUBA Sugar Group, Valdés Mesa also visited the works on irrigation canals at the Sagua la Grande-Encrucijada Rice Center, which will benefit land that was once used for sugar cane plantations, now used to grow rice crops.