Cuban President speaks at UN high-level meeting, denounces racism and xenophobia
Cuban President speaks at UN high-level meeting, denounces racism and xenophobia
Imagen principal: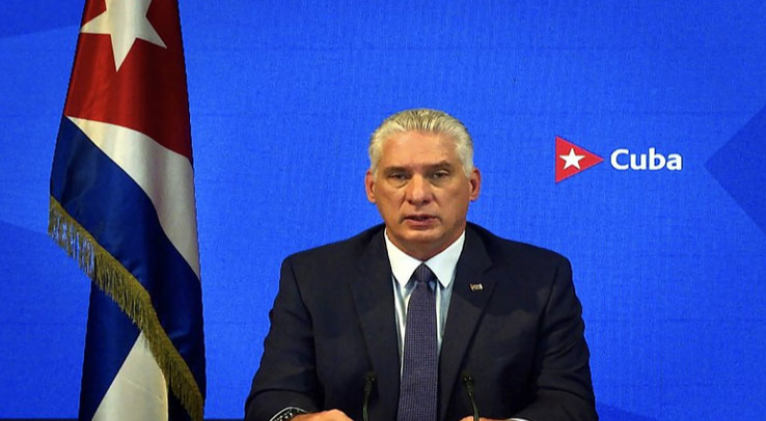 United Nations, September 22 (RHC)-- Cuban President Miguel Díaz-Canel addressed the UN high-level meeting to commemorate the 20th anniversary of the Durban Declaration and Program of Action, adopted in South Africa.
The discussion will center on these documents which propose concrete measures to tackle racism, racial discrimination, xenophobia and other such forms of intolerance.
Díaz-Canel also offered a speech during the Meeting of Heads of State and/or Government of the Alliance of Small Island States the same day.
Speaking during a meeting on the UN Sustainable Development Goals (SDG), which took place on the first day of the high-level segment of the 76th UN General Assembly, running from September 20 through 27, Diaz-Canel urged the United Nations to work together for a more equitable, just and democratic world.
He also called to renew and strengthen multilateralism, solidarity cooperation and the search for global solutions to common problems.
During this year's General Assembly, world leaders will focus their attention on two fundamental issues: the COVID-19 pandemic and climate change.