Cuban president exercises his right to vote in elections of delegates who represent the people 
Cuban president exercises his right to vote in elections of delegates who represent the people 
Imagen principal: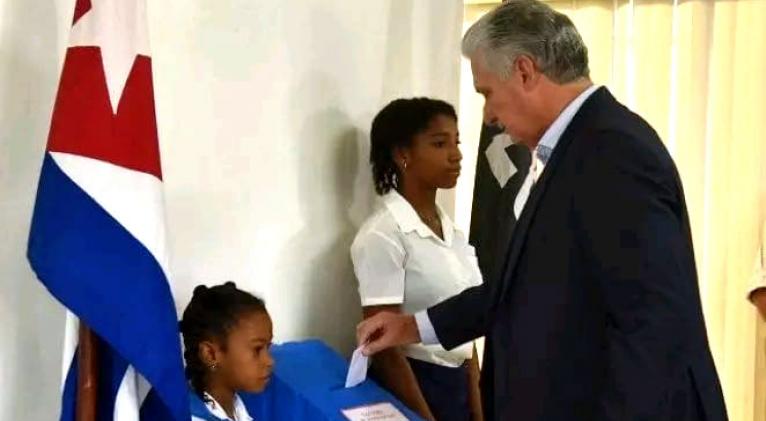 Cuban President Miguel Díaz-Canel on Sunday exercised his right to vote in the elections of delegates to the Municipal Assemblies of People's Power.
In statements to the press, the president highlighted the development of this democratic process despite the battle of economic asphyxia and the campaign to discredit the archipelago.
He added that the exercise of the suffrage is a citizen responsibility because representatives of the main governing body in each locality are elected, a structure of the State which has been perfected in the last few years.
The Cuban president said that next month the country will hold other important processes such as a plenary session of the Central Committee of the Communist Party of Cuba and the 10th ordinary period of sessions of the National Assembly of People's Power, in which new laws will be submitted to scrutiny.
The president also referred to the results of his international tour of Algeria, Russia, Turkey and China, which concluded with positive results in the economic and political order and the demonstration that Cuba is not alone.