Cuban beach resort of Varadero ready for international tourists
Cuban beach resort of Varadero ready for international tourists
Imagen principal: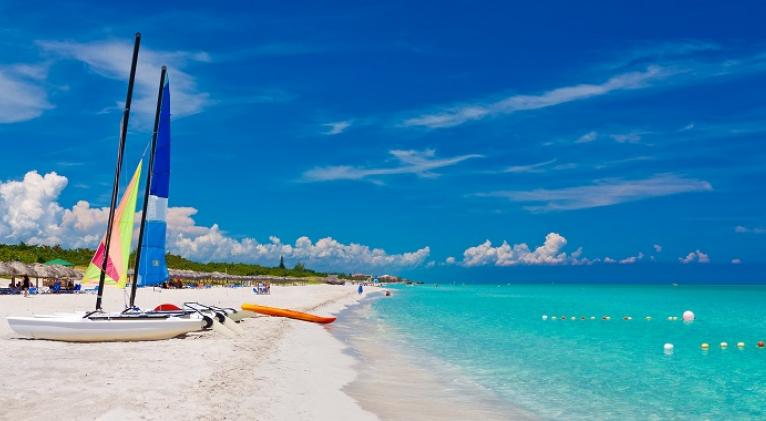 The largest and most important beach resort in Cuba is opening a new stage by declaring itself ready to resume operations with international tourists, including adequate sanitary protocols to avoid Covid-19 contagion.
Following a forced seven-month commercial break due to the global health situation caused by the coronavirus, the resort shows a renewed image and extensive improvements in the tourism product. The delegate of the Ministry of Tourism (MINTUR) in the province of Matanzas, Ivis Fernandez, assured that the Cubanacan, Gaviota, Gran Caribe and Islazul hotel groups worked on technological systems, maintenance and other tasks, which allows a reopening in better conditions.
'Varadero is a safe destination. We know the role of tourism in the development of the nation and this opening is going to be loaded with excellent performance', she stressed.
The MINTUR delegate stressed that numerous actions were undertaken in the town aimed at improving the image, especially in gardening and, in a general sense, it will enter the coming winter stage with newly designed products.
Among them, she mentioned the boulevard of Varadero, which will have many commercial, gastronomic and cultural services, 'which will be able to satisfy the most demanding tastes'.
'The Palmares extra-hotel company has deployed a set of new offers, and the hotel service to national vacationers that began during the summer season with great acceptance will be maintained', Fernandez said.
'Varadero is characterized by its diversity in optional activities for the enjoyment of customers with a wide portfolio that is available with the same requirements in the biosafety protocols,' she said.