Cuba, second place in parliamentary gender parity list
Cuba, second place in parliamentary gender parity list
Imagen principal: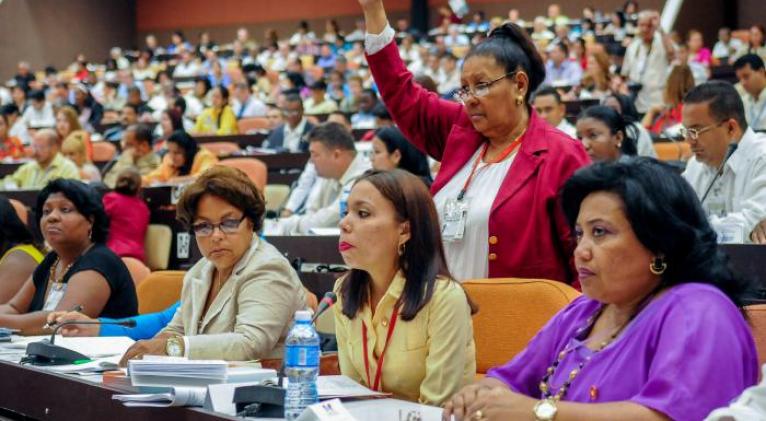 Havana, Jul 3 (RHC)-- The Inter-Parliamentary Union (IPU) reported Sunday that Cuba ranks second out of five countries with gender parity in Parliament, and second in the world with the highest proportion of women deputies.
According to the IPU, the proportion of legislators who are women stands at an all-time high of 26.2 percent compared to previous years, the National Assembly of People's Power (Parliament) disclosed on its website.
The report also recognizes that the American continent has the highest percentage of female representation at the world level, with 34.6 percent of women parliamentarians, while three Latin American nations (Cuba, Mexico, and Nicaragua) are among the first five in the world in this field.
The IPU, which published this text on the occasion of the International Day of Parliamentarism, reports that the five countries that achieved gender parity or a higher proportion of women "in their lower or single chamber" this year are: Rwanda with 61, 3 percent, Cuba with 53, 4, Nicaragua with 51.7.
Meanwhile, Mexico and the United Arab Emirates share fourth place with figures of 50 percent.
The International Day of Parliamentarism is celebrated every year on 30 June, the date in 1889 on which the IPU was founded.