Cuba reports 77 new Covid-19 cases and no deaths
Cuba reports 77 new Covid-19 cases and no deaths
Imagen principal: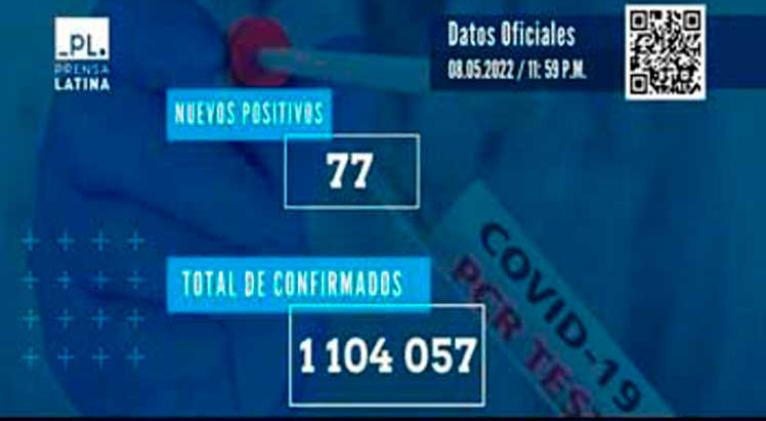 Havana, May 9 (Prensa Latina) Cuba on Monday reported 77 new Covid-19 cases, accounting for the second day with a number of contagions below 100 during the last week, and no deaths due to complications related to the disease in the last 24 hours.
According to the daily report from the Ministry of Public Health (MINSAP), 2,368 patients are in hospitals or at home nationwide, 1,769 of whom are suspected cases, 24 are under epidemiological surveillance and 575 are active cases.
Of the new cases, 67 were contacts of confirmed patients, five were infected abroad and the source of contagion was not identified in five cases.
At a press briefing on television, MINSAP added that 67 patients were discharged after recovering from the disease, so the number of recovered patients rose to 1,094,896 (99.2 percent of all cases).
Of the active cases, 569 are clinically stable, while six patients are being treated in intensive care units: four in a critical condition and two who are seriously ill.
So far, Cuba has accumulated 1,104,057 contagions since the outbreak of the pandemic in March 2020.
The death toll remains at 8,527, MINSAP reported.