Cuba reports 3 307 new COVID-19 infections, 4 deaths
Cuba reports 3 307 new COVID-19 infections, 4 deaths
Imagen principal: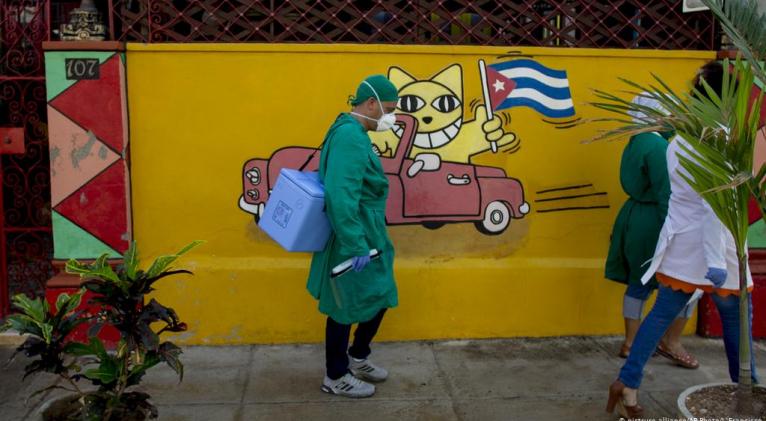 Havana, January 24 (RHC)— Cuba's National Director of Epidemiology, Dr. Francisco Duran said that there were 3,307 new COVID-19 infections and four deaths associated with the disease over the last 24 hours.
In his weekly TV briefing on the progress of the pandemic in the Caribbean island, Duran said that as of Midnight, there were 17 157 confirmed cases.
The expert noted that the Omicron variant lacks the virulence of the Delta variant; nevertheless, there was an increase in the number of fatalities last week with 23, 11 more than those reported in the previous week.
Cuba now accumulates 1 025 419 cases detected and 8367 fatalities since March 2020.
During the briefing, it was announced that the Mambisa anti-COVID=19 vaccine candidate, the first in the world designed for nasal use to start clinical studies in humans, is making progress in its administration to convalescents and as a booster.
Dr. Duran said that the vaccine candidate, developed by the Havana-based Center for Genetic Engineering and Biotechnology, is demonstrating safety and immunogenicity.