Cuba faces off against U.S. in World Baseball Classic on Sunday
Cuba faces off against U.S. in World Baseball Classic on Sunday
Imagen principal: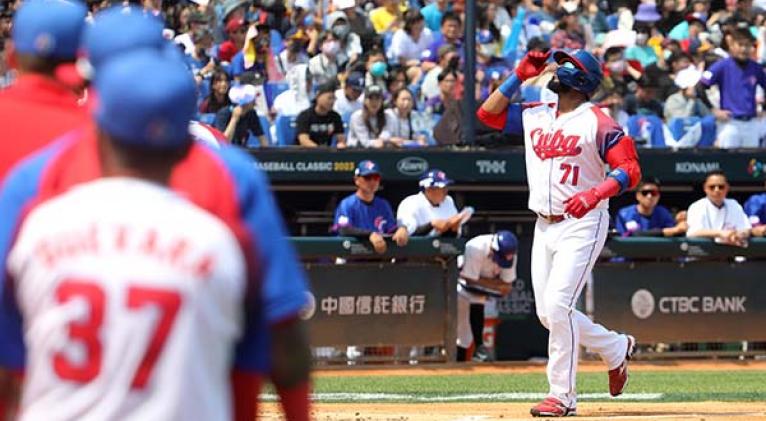 The United States will be Cuba's opponent in the semifinals of the World Classic after defeating Venezuela 9 runs to 7, thanks to a home run with the bases loaded in the eighth inning.
The game between Cuba and the U.S. will begin at 7 p.m. EDT -- local time in Cuba -- on Sunday evening.
On Saturday, the U.S. team came back in the eighth inning with a rally that included a grand slam by Giancarlo Stanton, bringing in 4 runs.   
With this victory, the United States qualified to the semifinals of the tournament.   Cuba, which advanced as first in Group A and defeated Australia 4-3 in the quarterfinals, is preparing for what is being described as an historic meet tomorrow.
The winner of Sunday's game will play the final against the winner of the clash between Japan and Puerto Rico.
Venezuela, meanwhile, was eliminated from the World Baseball Classic 2023 after two wins and two losses in the first round.
The Venezuelans could not repeat the performance of the previous edition, when they reached the final and lost to the United States.