Cuba and European External Action Service Hold Talks
Cuba and European External Action Service Hold Talks
Imagen principal: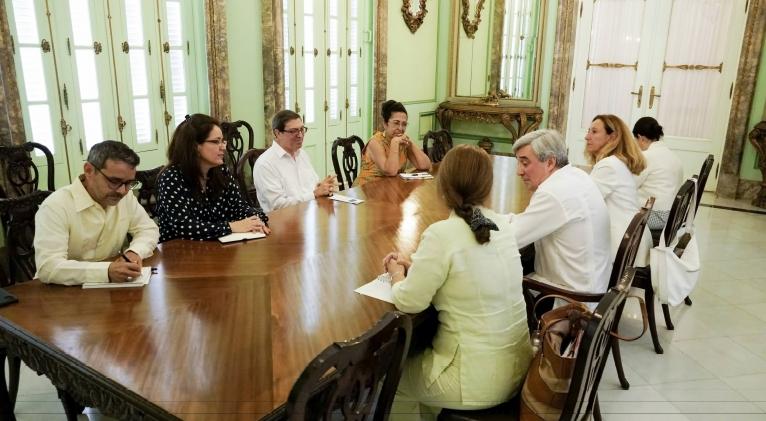 Havana, Nov 30 (ACN) Cuban Foreign Minister met on Wednesday with Javier Niño Perez, Deputy Management Director for the Americas in the European External Action Service (EEAS).
Niño Perez heads the European Union Delegation to the dialogs on sectorial politics and that 3rd Cuba-EU Joint Committee, wrote the minister on his Twitter account.
The meeting took place in the context of the 5th year of the provisional implementation of the Accord for a Political Dialog and Cooperation between the European Union and Cuba.  
According to the Foreign Minister, the exchange was an opportunity to reiterate Cuba's commitment to the instrument serving EU-Cuba relations.
The European External Action Service (EEAS), based in Brussels, was set up in 2011 to lead European Union diplomatic relations with other countries and advance the Union's external and security policy.