Colombia: Eruption of Nevado Del Ruiz is Probable
Colombia: Eruption of Nevado Del Ruiz is Probable
Imagen principal: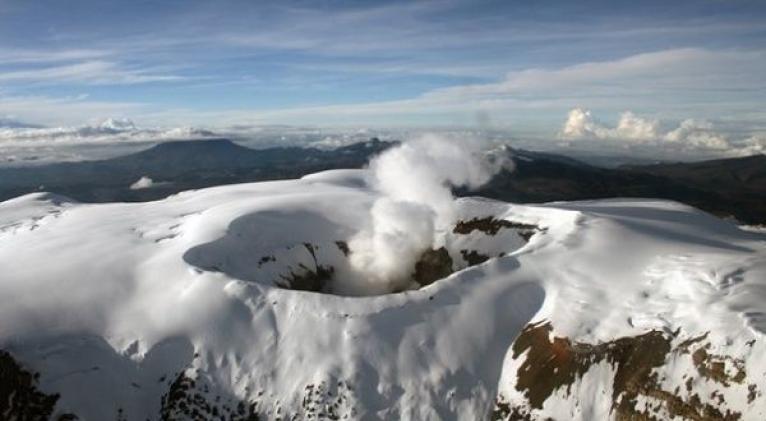 On Thursday night, the Colombian Geological Service (SGC) announced that the Nevado del Ruiz volcano could erupt in the next few days or weeks. Consequently, it changed the alert level from yellow to orange.
The SGC mentioned that the new alert level is due to the increase in seismic activity that the volcano has presented since March 24. Colombian scientists have detected seismic activity associated with rock fracturing within the volcanic edifice.
This occurs on the southwestern flank of the volcano at a distance from two to five kilometers from the Arenas crater and at depths between two and four kilometers from the top of the volcano.
The daily occurrence rate also increased from 6,500 earthquakes on March 28 to 11,000 earthquakes on March 29.
The tweet reads, "Colombia reports 'significant' increase in activity at Nevado del Ruiz volcano."
The SGC also highlighted that thermal anomalies have been increasing from October 2022 to date. The continuation of seismic activity related to fluid movements inside the volcanic conduits has also been observed. This is mostly associated with ash emissions.
"The community is recommended to remain calm, but be attentive to the information provided by the SGC on the evolution of the state of the volcano," the authorities said.
The Nevado del Ruiz erupted most seriously on Nov. 13, 1985 when it caused an avalanche of mud and stones that devastated the city of Armero, leaving an estimated death toll of 25,000.