Bolivia thanks Mexico for donation of COVID-19 vaccines
Bolivia thanks Mexico for donation of COVID-19 vaccines
Imagen principal: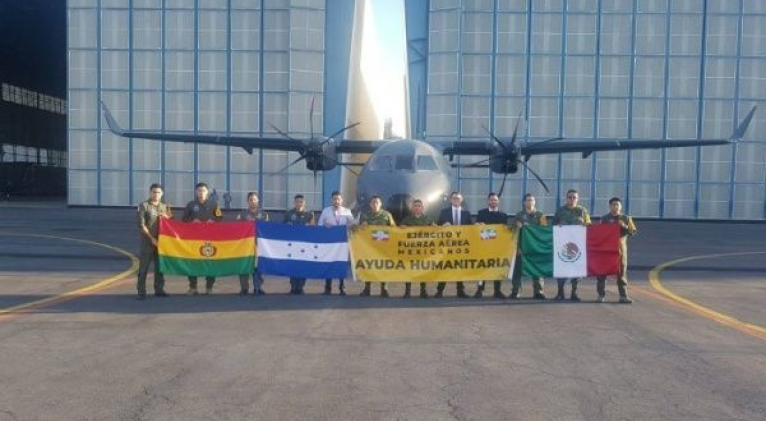 Bolivian President Luis Arce expressed his appreciation for the donation made by Mexican authorities of 150,000 doses of AstraZeneca's vaccine against COVID-19.
In a message posted on his Twitter account, the Bolivian president wrote: "we value the solidarity of the brotherly government and people of Mexico for their donation to Bolivia, through CELAC, of another 150,000 doses of AstraZeneca produced in that country."
The head of state of the South American country detailed that the shipment with the vaccines arrived at 15:00 local time on Sunday to the city of El Alto.
Mexico's Ministry of Foreign Affairs (SRE) reported on Saturday on Twitter that in the morning hours, from Mexico City, "the second doses of the AstraZeneca vaccination scheme were sent to Honduras (150 thousand) and Bolivia (150 thousand)."