27th Latin American and Caribbean solidarity brigade in Cuba
27th Latin American and Caribbean solidarity brigade in Cuba
Imagen principal: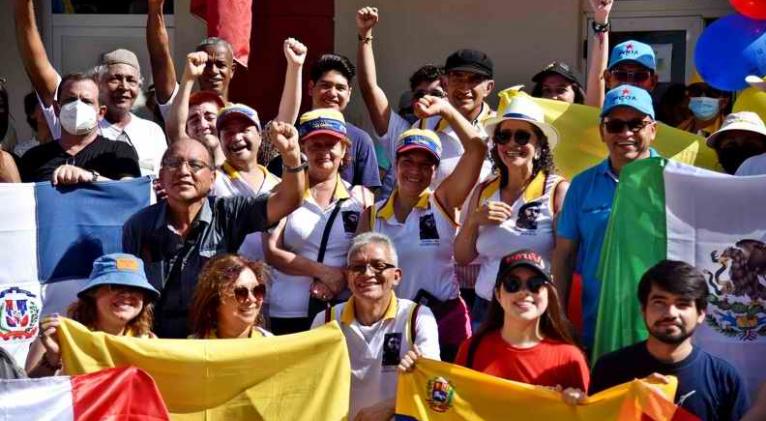 Havana, August 2 (RHC)-- The 27th Latin American and Caribbean Solidarity Brigade began its program of activities in Cuba on Monday. Its first pronouncement was to demand the lifting of the U.S. economic, commercial and financial blockade against the island.
Staying at the Julio Antonio Mella International Camp in the Artemisa municipality of Caimito, the more than 80 brigadistas will carry out exchanges with the population of Havana and Artemisa, support productive work in agriculture and visit scientific centers and historical sites.
In welcoming them, the Cuban Institute of Friendship with the Peoples president, Fernando Gonzalez, explained the complexity experienced on the island, caused by the cruelty of the blockade that generates discomfort and shortages. "That is the Cuba that, amid these difficulties, continues to fight and will continue to overcome," he said.
This brigade arrives after two years of inactivity due to COVID-19 and is made up mostly of young people.
The brigadistas will offer a tribute to the historical leader of the Cuban Revolution, Fidel Castro Ruz, on the 96th anniversary of his birth.