14th Festival of Chinese Culture to Be Held in Expocuba
14th Festival of Chinese Culture to Be Held in Expocuba
Imagen principal: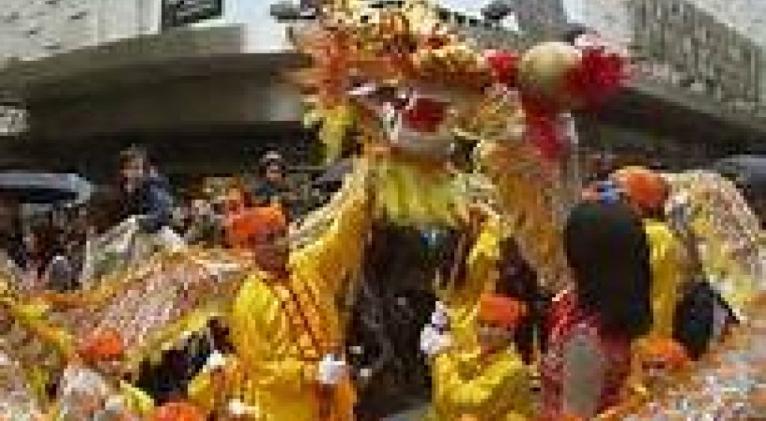 The diplomat said at a press conference held at the Servando Cabrera Moreno Museum Art Gallery this festivity is dedicated to the 167th anniversary of the arrival of the first Chinese to Cuba, and to the 65 years of the proclamation of the People's Republic of China.
She stressed that, in spite of the geographical distance, both peoples feel mutual attraction, keeping long trading ties, and this cultural meeting underscores the influences of the two nations on arts, customs and traditions.
Alejandro Perón, artistic director of the Festival, said the tone is based on the interaction of the audience with the artists through contests on how to eat with chopsticks, workshops on kite building, consultations on Asian traditional medicine, and other actions requiring the visitors´ intervention.
As novelties, she mentioned the participation of the folk dance company Cucalambé, which has prepared several choreographies with a Chinese theme, plus a philatelic exhibition on the Asian footprint in Cuban stamps.
The program includes the Lion Dance, a parade with extras dressed with traditional costumes, the dance company Bebé Compañía, the Cuban School of Wushu, art exhibitions, crafts and photographs, lectures on the terracota warriors, clowns, puppeteer performances, and circus varieties.
There will also be martial arts demonstrations from the Shaolin Wan Sanda Kung Fu School, Majhon and Washi games, traditional Chinese food selling, film and documentary projections, and a talk about Fen Shui.
Translation: Roxana Marquez Herrera (Cubarte)