President participates in Ministry of Economy and Planning's annual review
President participates in Ministry of Economy and Planning's annual review
Imagen principal: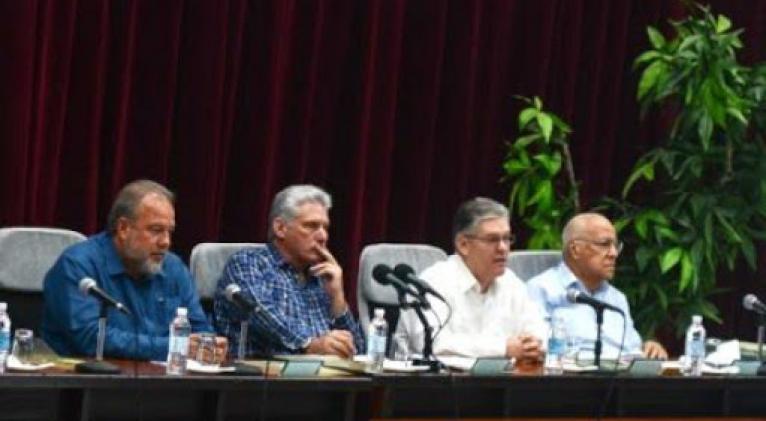 Cuban President Miguel Díaz-Canel Bermúdez participated on Monday in the annual review of the Ministry of Economy and Planning accompanied by the Prime Minister, Manuel Marrero Cruz.
The  Twitter account of the Cuban Presidency said that during the meeting, Díaz-Canel stressed the importance of the Ministry in the search for solutions, and unlocking complex situations in difficult times.
During the stock-taking meeting, the Minister of Economy, Alejandro Gil, presented ideas and criteria associated with the main strategic lines to face challenges and tasks such as local development and its impact, the policy of cadres, and institutional communication.
The minister said that in 2019 Cuba saw the intensification of the economic, commercial, and financial blockade imposed by the United States, and the country also faced additional restrictions on the availability of fuel.
In this regard, 37 measures were approved to promote savings, most of which were grouped into activities associated with fuel, electric power, and transport.
The President urged the Ministry to conduct its activities in an innovative manner and to study the participation and contribution of all actors in society.
Diaz-Canel also referred to the need to work towards a planning exercise that takes into account the adequate relationship between centralization and decentralization in the economic-financial processes.
The fundamental mission of the Ministry of Economy and Planning, he said, is the strategic economic and social planning of the country until 2030, which will provide a forward-looking approach.