Diaz-Canel congratulates Havana University for UDUAL recognition
Diaz-Canel congratulates Havana University for UDUAL recognition
Imagen principal: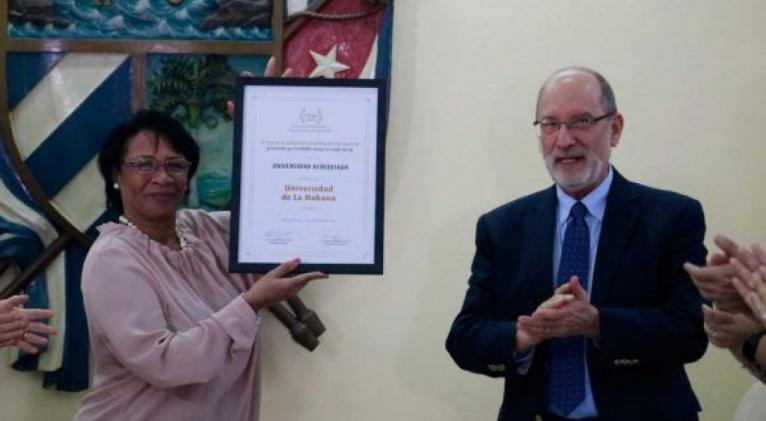 Cuban President of the Councils of State and Ministers, Miguel Diaz-Canel, congratulated today on Twitter the University of Havana (UH), which was officially recognized by the Association of Universities of Latin America and the Caribbean (UDUAL).
"Congratulations to the professors, workers and students of the UH. #We areCuba #We areContinuity," wrote the Cuban president on twitter.
Diaz-Canel celebrated the granting to the UH of the certificate that makes it the first university accredited by the UDUAL International Evaluation and Accreditation Council.
Henning Jensen Pennington, President of this association, awarded the recognition to the UH rector, Miriam Nicado, in a ceremony held in a hall of the Convention Center of this institution, Cubadebate reported.
The accreditation is one of the quality assurance factors in the universities, said the president of the Evaluation Council, Orlando Delgado Selley, in the ceremony that took place as part of the UDUAL Caribbean meeting, which is currently on session in Havana.