Cuba and the Democratic People's Republic of Korea have excellent relations
Cuba and the Democratic People's Republic of Korea have excellent relations
Imagen principal: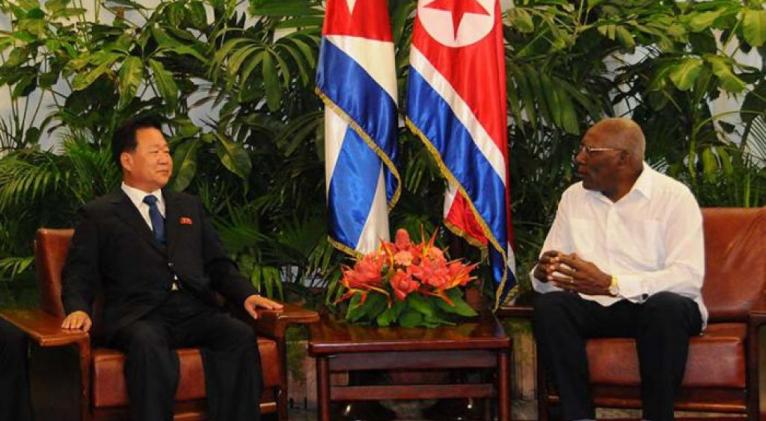 First Deputy Chairman of State and Ministerial Councils Salvador Valdés Mesa, on Wednesday afternoon, received the company Choe Ryong Hae, Deputy Chairman of the State Committee of the Democratic People's Republic of Korea (DPRK), Member of the Committee of the Bureau of the Political Bureau and Vice-President of the Central Committee of the Workers Party of Korea (PTC), who makes a work visit in our country.
During the meeting, both leaders noted the excellent state of relations between our people, parties and governments
Including the distinguished visitor Ryu Myong Son, Deputy Director of the International Federation of PTC Central Committee and Pak Chang Yul, Ambassador for North Korea in Havana. On the Cuban side, Bruno Rodríguez Parrilla, Foreign Minister, and Juan Carlos Marsán, Deputy Director of the International Relations of the Cuban Communist Party's Central Committee.