Russia killed 28,000 militants in Syria, third of all ISIS forces – Russian deputy security chief
Primary tabs
Russia killed 28,000 militants in Syria, third of all ISIS forces – Russian deputy security chief
Imagen principal:
"We estimate that at the beginning of our operation Al-Nusra Front and Islamic State [IS, formerly ISIS/ISIL] possessed about 80,000 fighters, of whom 28,000 (35 percent) have already been eliminated. This is [the result of] our actions together with the Syrian Army," Evgeny Lukyanov said at the VII international security summit being held in Grozny, the capital of Russia's Chechen Republic.
"Well, the [US-led anti-terrorist] coalition eliminated an additional 5,000 in two years," Lukyanov added.
"There were people predicting that it [Russia's anti-terrorist operation in Syria] would result in another Afghanistan or something like that. That would never be. There are only limited military plans," Lukyanov said, stressing that Syrians "must solve their issues for themselves."
The principle task of the Russian operation in Syria has been to force the sides to start a political dialogue, the Russian Security Council's top official stressed.
"Otherwise this [war] would have no end in sight."
@RT_com Al-Nusra assembles 6,000-strong attack force in Aleppo – Russian MoD http://on.rt.com/7dk1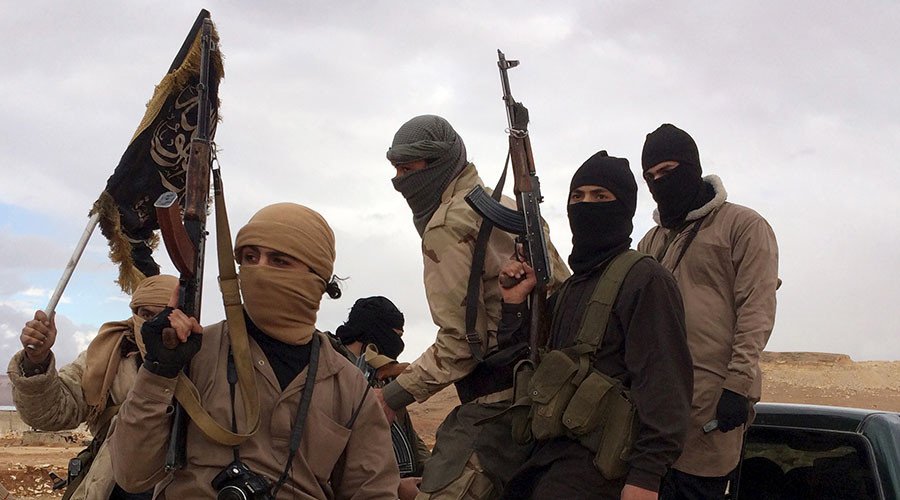 "A deal is needed, and arrangements must be made through compromise," Lukyanov added. "There are no victors in a civil war, everybody loses."
The war in Syria has witnessed a turning point, Lukyanov also said.
"Only those politically motivated could deny that fact or interpret it differently."
However, judging by the reaction of certain parties on the Syrian battlefield and the aggressive actions of intransigent opposition, "they would like very much to wreck the settlement process."
@RT_com #Lavrov, #Kerry discuss Moscow's proposal to join against militants violating #Syriaceasefire – FM
The forces that oppose the peace process would do anything to torpedo attempts to mend the tensions, Lukyanov noted.
He noted that over 100 Syrian settlements have already recognized the armistice and are observing it.
Another sign of relief in Syria is Russia's withdrawal of most of its contingent and military aircraft, the Security Council official pointed out, stressing that the Russian military is "busy conducting an assessment of the situation."
@RT_com 'Working in close contact': Russian MOD says no incidents with other forces in #Syria http://on.rt.com/7b4t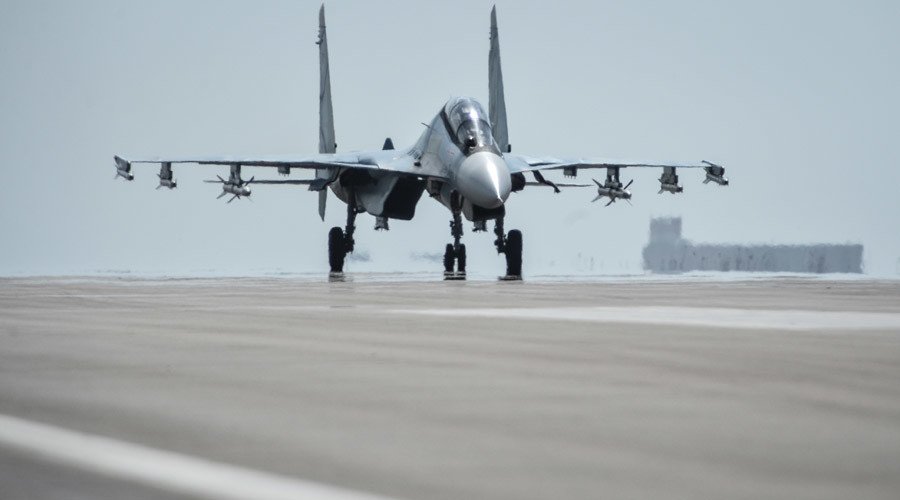 While 59 armed groups have joined the reconciliation process in Syria, which began on February 27 with the introduction of a ceasefire, terrorist factions like Islamic State and particularly Al-Nusra Front continue their efforts to regain ground. The city of Aleppo, once a major stronghold of terrorists, remains a hot spot of Al-Nusra activities.
The ceasefire does not apply to internationally-recognized terror groups such as IS and Al-Nusra Front, which means airstrikes can be delivered against their outposts.
On Monday, Russian Foreign Minister Sergey Lavrov and US Secretary of State John Kerry discussed via phone the possibility of joining forces to carry out attacks on militant groups breaking the ceasefire in Syria, the Russian Foreign Ministry reported. No conclusion on the potential joint effort was reached.