Russia grants gas respite but seeks U.N. vote on Ukraine
Primary tabs
Russia grants gas respite but seeks U.N. vote on Ukraine
Imagen principal: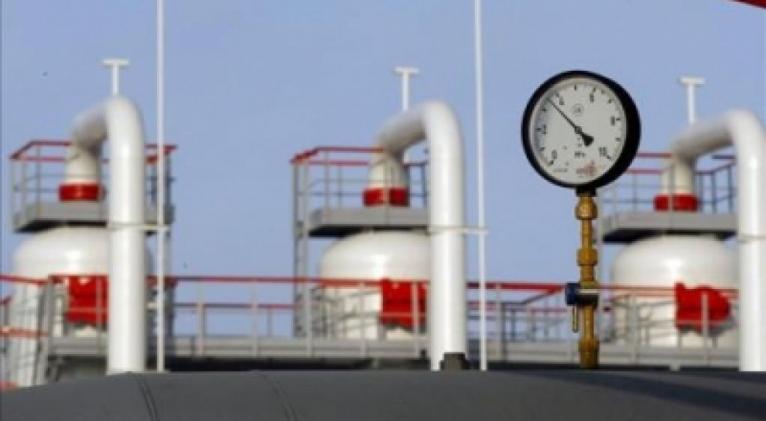 In the latest fighting, Ukrainian border guards said a pro-Russian militia had attacked one of their posts with automatic weapons and grenade launchers in the early hours, triggering a battle that was still raging many hours later.
Ukraine and its Western allies accuse Moscow of fuelling the pro-Russian uprising that threatens to break up the former Soviet republic of 45 million people. Russia denies orchestrating the unrest, and says Ukraine's attempts to end it by military force are making the situation worse.
Russian Foreign Minister Sergei Lavrov said Moscow would submit a draft resolution to the United Nations Security Council later on Monday, calling for an immediate end to the violence and the creation of humanitarian corridors to help civilians escape the fighting.
In pointed comments aimed at newly elected Ukrainian president Petro Poroshenko, Lavrov said that Western nations had assured Russia the situation in Ukraine would improve after the May 25 election that brought him to power. Instead of that, he said, "everything is happening in exactly the opposite way".
"People are dying every day. Peaceful civilians are suffering more and more - the army, military aviation and heavy weapons continue to be used against them," Lavrov told reporters in Moscow.
Poroshenko and Ukraine's pro-Western government have defied Moscow's repeated calls for an end to what Kiev calls its 'anti-terrorist' operation against armed separatists in the eastern Donetsk and Luhansk regions, who want to follow the example of Crimea by splitting from Ukraine and joining Russia.
The annexation of Crimea prompted the European Union and the United States to impose sanctions on some Russian firms and individuals in the worst standoff between Moscow and the West since the Cold War ended.
GAS DISPUTE
On the opposite side of the continent, Poroshenko and Russian President Vladimir Putin will both attend a series of events in France this week to mark the 70th anniversary of the D-Day landings that opened the Western front against Nazi Germany in World War Two.
While no formal meeting between the two is scheduled, even a handshake would be significant. Moscow refused for months to recognize the Ukrainian leadership that replaced its ally, Viktor Yanukovich, when he was toppled by protests in February.
Poroshenko is due to be inaugurated on Saturday and will immediately face an array of crises, including a new deadline in Ukraine's long-running dispute with Russia over gas prices.
On Monday, Russia's Gazprom gave Ukraine an extension into next week to resolve the price question. It had previously said it would switch off the gas on Tuesday unless Kiev agreed to start paying in advance - a step that might also have hit supplies to European countries via Ukraine.
Europe gets a third of its gas needs from Russia, and almost half of these supplies are sent via Ukraine.
Since Yanukovich's overthrow, Russia has demanded a sharp increase in the price Ukraine pays for gas. Kiev says it cannot afford it and wants to pay a discounted price which it negotiated in the past.
While the dispute has dragged on, Gazprom has continued billing Kiev at the higher rate. It says Ukraine already owes it more than $5 billion in unpaid bills and is running up more debt at a rate of more than $1 billion per month.
But after Kiev paid off $786 million of its gas debt, Gazprom announced a six-day extension of the deadline until June 9. Gazprom also said that it would not sue Ukraine's gas supplier Naftogaz over unpaid bills during the coming week.
Talks between the Russian gas exporter and Ukraine were resuming on Monday in Brussels, under the auspices of the European Union.