Colombia Strike Committee calls to meet social organizations
Primary tabs
Colombia Strike Committee calls to meet social organizations
Imagen principal: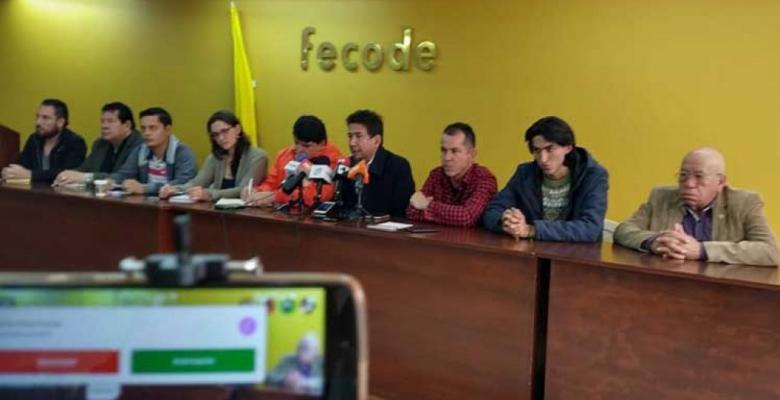 Bogota, Jan 17 (Prensa Latina) The Colombia Strike Committee convened on Friday the 2nd National Meeting of Social Organizations, which will take place in times of persistent violence in the country.
This event will take place on January 30-31 in the framework of the national mass strike started on November 21 and the latest political events that have aggravated the economic, social, human rights, environmental, territorial, life and peace situation of all Colombians, the committee said.
Participants in the event will debate on the analysis of the current situation, the 2019 mobilizations, action plan, dynamics and mechanisms to include new sectors, and an agenda for strengthening the National Strike Committee and the Departmental Strike Committees.
In that context, a national pot and pans protest is planned for January 21 against policies defended by the government, and for life and peace.
Colombia woke, demands explanations and solutions to the problems that overwhelm daily life and lead us to worse living and working conditions, plunging us into poverty and ignoring the most elementary rights, the committee emphasized.