US imposes sanctions on Venezuela's foreign minister
Primary tabs
US imposes sanctions on Venezuela's foreign minister
Imagen principal:
Washington has slapped sanctions on Venezuelan Foreign Minister Jorge Arreaza and a judge based in Caracas. The sanctions come a day after a damning report implicated US sanctions in the deaths of 40,000 Venezuelans.
Arreaza and the judge, Carol Padilla, are the latest Venezuelan officials targeted for the loyalty to President Nicolas Maduro. A host of military and police officials were sanctioned in February, while Madruo's wife and several key allies were targeted by a separate round of sanctions last September.
@W7VOA #Venezuela foreign minister and a judge added to sanctions list by @USTreasury.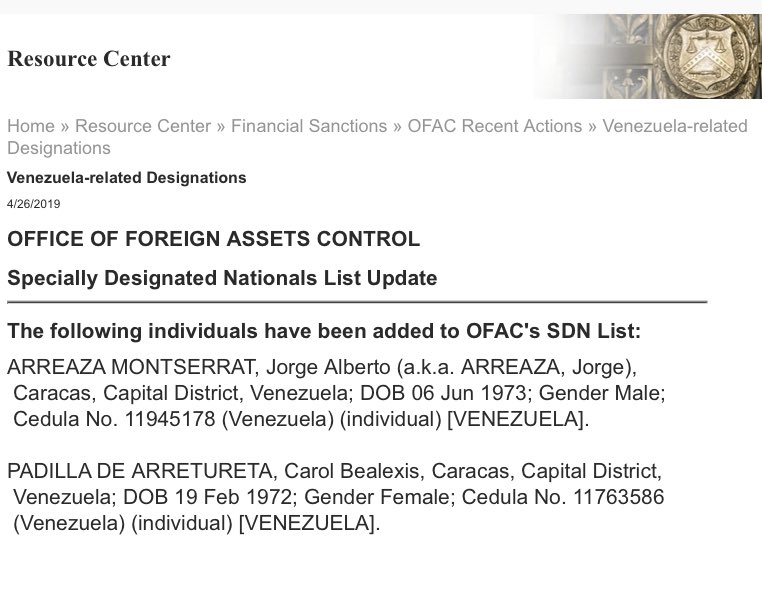 Friday's sanctions came two days after Arreaza condemned US efforts to "impose a dictatorship" at the United Nations by lending support to Venezuelan opposition leader and self-declared interim president Juan Guaido. In a speech to the UN General Assembly, Arreaza slammed Washington's "blatant attempt to expel or withdraw recognition of the credentials of member-states with full rights such as Venezuela."
DETAILS TO FOLLOW