Spanish Union Rejects Government Support for Guaido in Venezuela
Primary tabs
Spanish Union Rejects Government Support for Guaido in Venezuela
Imagen principal: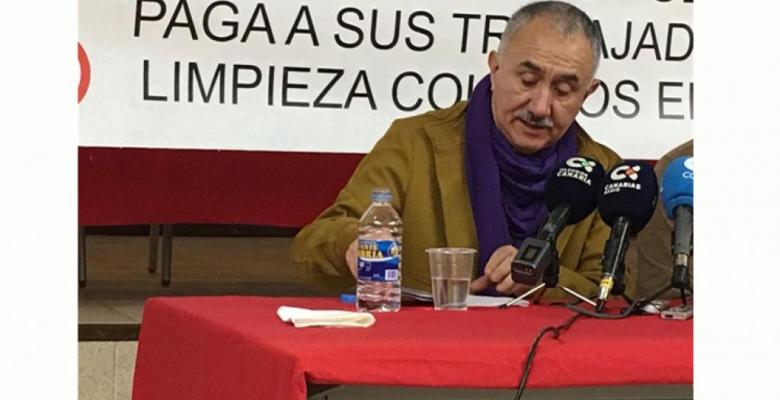 Madrid, Feb 5 (Prensa Latina) Spain's General Workers Union (UGT) considered the decision of Pedro Sanchez's social democratic government to recognize Juan Guaido as interim president of Venezuela to be wrong.
In a statement released Tuesday by several media outlets, the trade union organization - one of the two largest in this European country - said that Spanish executive support for Guaido only benefits one side of the Venezuelan conflict.
This type of actions violate international law, do not favor the necessary harmony in the South American nation and represent an obstacle to find a real commitment to a political solution, it said.
Sanchez's announcement is insufficient to 'defend a position away from the interventionism of Donald Trump and his satellite governments of the Latin American right (Bolsonaro, Macri, Duque, etc.).
The Spanish head of government's support for this political meddling is a new mistake, 'starting with the absurd ultimatum given to the government of (Nicolas) Maduro eight days ago', the note added.
For the group, it is striking that Spanish president made no mention of the role of the United States in the conflict, being the self-proclamation of the opponent Guaido 'the result of a plan drawn up with the active support of the Donald Trump government.
'Dialogue, calm and scrupulous respect for human rights and international law are the only tools to guarantee a peaceful and lasting solution' in Venezuela, concluded the UGT.