Carlos Acosta: A dance company is a great cultural showcase
Primary tabs
Carlos Acosta: A dance company is a great cultural showcase
Imagen principal: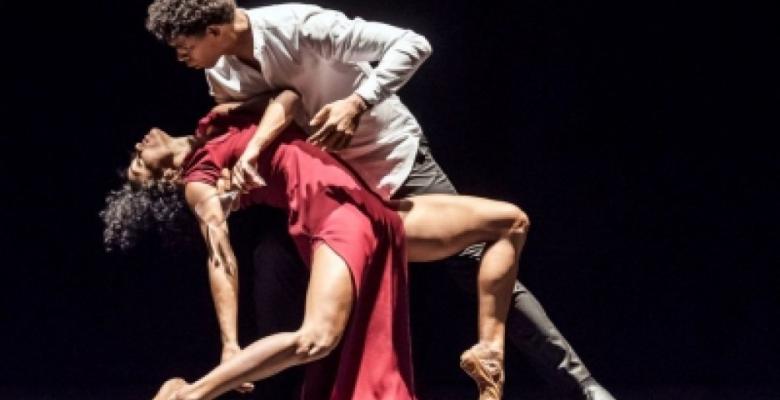 On January 3, 2020, Carlos Acosta Danza company debuted in Chile as part of the Santiago a Mil International Festival. It's the first time that the company performs in South America. The program includes "Imponderable" and "Alrededor no hay nada", by Spaniard Goyo Montero —resident choreographer of the company—; duets "Fauno" and "Mermaid", by Sidi Larbi Cherkaoui, duet "Soledad", by Rafael Bonachela; "Diez", by Jorge Crecis, and "La muerte de dos cisnes", recreation from Mijail Fokin's choreography.
But Carlos Acosta's presence will be the great attraction of the tour. Talking about the year that begins, the great ballet star talked with CubaSi about the troupe he directs.
—Four years after its creation, how much does Acosta Danza look like the company you dreamed of when you created it?
—It increasingly looks like it. I've always said this is a long process because a company does not toughen up its identity in a few years. But something amazing has happened with Acosta Danza because specialists say they are already noticing different things in our company. In the tour that we have just made around the United Kingdom (UK) the reception of the audience and critics was amazing, and some newspapers commented that a new way of assuming dance was springing up in Cuba and praised that. But we haven't achieved it yet. We're still working to continue developing ourselves.
—How much can we talk about a style in the company that goes beyond the poetics of the choreographers who have been involved with it?
—All the choreographers who have worked with us have done so from a forced pace: Cuba and its culture. I ask all of them to be inspired by us, our music, our stories and temperament to create their works. And very good things have come out. There's "Imponderable", by Spaniard Goyo Montero, resident choreographer in Acosta Danza who used Silvio Rodríguez's music to talk about our concerns with a spectacular scenic atmosphere.
"Pontus Lidberg's choreography "Paysage, Soudain, La nuit" is a good example too. Swedish Lidberg took a theme by Leo Brouwer and began to investigate on the movements of Cuban rumba with the dancers. "Paysage"… is like a party in the countryside at dusk, something pretty beautiful that makes the audience happy, with an installation by artist Elizabet Cerviño on stage that provides it with an original visuality.
"In addition, Spaniard María Rovira created "Impronta", a solo that has Afro-Cuban folk movements from contemporary dance. I think that this line on Cubanness, along with the quality of Acosta Danza's dancers —who can dance anything— is what marks the style of the company, beyond the personal poetics of each choreographer."
—What does it take to be a dancer of Acosta Danza?
—It's necessary to be a good artist, with the best possible dance technique and certain physical conditions that allow him/her to assume not only contemporary and folk dance but ballet as well. Another thing that I watch a lot is human quality, discipline and respect. This is very important because a troublesome person can bring the work of all into crisis, no matter how much talent he/she owns. We try to be careful on this aspect. I am proud that our boys are great and artistically restless dancers. They're quiet, wise and polite people. It's very easy to work with people like that and to create a family.
—Having the chance of assembling a group abroad, why did you found Acosta Danza in Cuba?
—A dance company is like a great cultural showcase and I think it is a good way of enabling our culture to reach everywhere, insert itself into the world with all its value. It is also my best way to thank and pay tribute. So, in addition to Cuban dancers and themes, with Acosta Danza I try to promote the music, plastic arts and choreographers of our country, as much the established ones as the youngsters. The shows of the company seek to be very contemporary, international, but they're mainly Cuban.
—What do you advise beginning dancers?
—To study and work hard. Whoever enters this world must be aware that dance is a restless work. Dance is a profession for self-sacrificing and industrious people, because natural talent does not go far either, should you do not shape it with discipline and dedication.
"It is a pretty competitive profession that can even go against the rules of nature. Therefore, it's necessary to strive and live for dance. You need to study the history of dance and to be updated with what is happening with this art in the world now. It's the way to be on the right track."
Photo: Yuris Nórido
Translated by Jorge Mesa Benjamin / CubaSi Translation Staff