Brenda Navarrete: Woman, You Can
Primary tabs
Brenda Navarrete: Woman, You Can
Imagen principal: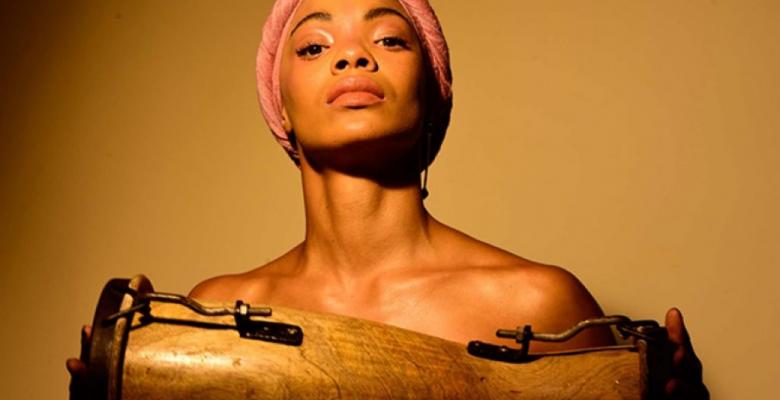 From music to life, freedom, boldness; from drums to women empowerment, the talk with Brenda Navarrete took these paths during the Piña Colada Music Festival.
I love seeing such energy with which you perform, but in a men's world…was it easy to excel as a drummer?
I was lucky not to be rejected. I enjoyed plenty of support from men. In fact, men have taught me a lot throughout the years. I can say it is a sort of macho world, especially within religion…the fact of women performing, Bata drums, but I am kind of insolent and every time someone says "you cannot do it," then I want to do it harder. And I like doing it well. I am always studying, trying to look for ways to learn and teach whatever I learn, which is another path to consolidate knowledge.
Equal and Different…
We, women, do play different from men. We do as they have a special strength. We also have it, but it is different. We are sensual. We have our hallmark while performing and projecting gently ourselves since it is part of us, our body, hormones, and appearance. And that's the charm, the charm of enjoying a flower playing the drums. That's something…It is sharp with its spark.
My world…Brenda Navarrete's CD and her project
This is my first CD. The album is produced by Alain Perez and myself. The music totally represents our culture; in my case, the Afro-Cuban music. All arrangements involve Bata drums, Afro-Cuban roots. Some of my songs are there. Others were composed by Alain Perez as well as memorable pieces such as Grume Negrita; Cachita all with new sounds, somehow contemporary with Bata drums included, and jazz with chords. It also has those old timba features that enamor as they are part of me. I like watching people dancing. Hence, I could not do a musical album without such element.
And that is positive. The bad thing for Cuban dancers is that it was not made under any Cuban record label, but one from Canada. Therefore, it is not for sale here yet. Although you can find it in digital stores. I am trying to negotiate with EGREM record label to license the CD here in Cuba.
Woman, you can…
Translated by Sergio A. Paneque Diaz/CubaSi Translation Staff