A Cuban named Alexander Abreu
Primary tabs
A Cuban named Alexander Abreu
Imagen principal:
He carries the island tattooed on one arm, in his voice and in his heart; they call him Cuba because among so many well-earned titles: trumpeter, singer, composer, arranger, director, producer ... he prefers to be defined, simple and deeply, as "a Cuban".
What a luxury to have in the newsroom of CubaSi, the leader of Habana D' Primera band and one of the most important creators of popular dance music in Cuba.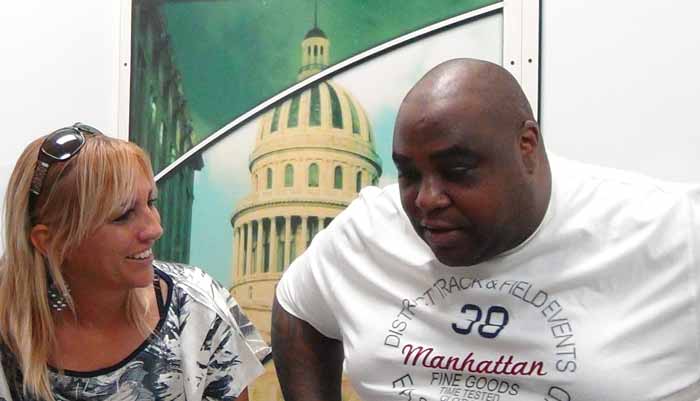 Habana D' Primera, ten years later, how much has it evolved, how much remains?
"It started as a children's game –I would say–, "with the idea of ​​accompanying artists who left the studios with important records and did not have a band to defend these productions, and we had the need to create a repertoire of our own in order to be able to live, to be able to keep the band, never with the idea of ​​belonging to the lines of first-level bands, and the result has really been a surprise for everyone".
"First, because I am a trumpeter, I do not have vocal training, like the singers who study this profession, and second, because, as our times go by, urban music trends and all those things that too reach the island, as they reach everywhere, then, making Cuban music in these times and being able to collude with the youth is a bit difficult, anyway, it seems that the work has been achieved".
What do you think have been the keys for that success?
"I think the background that I have had through my years of work as a trumpeter helps me. I had the opportunity to work a lot, a lot, a lot ... Seven and a half years that I worked in Paulo FG's orchestra, when this orchestra was composed of very important musicians –the best musicians of Cuba of that time for me–, honestly, in a time, where there were so many musicians it's a bit strong to say that they were the best, but for me it was an ensemble of very important musicians such as Juan Manuel Ceruto, Emilio Morales, maestro Julio Montalvo with the trombone, Frank Rubio at the bass, Carmelo Adre, my trumpet teacher, anyway ...
"This background, this possibility to work with these music greats and, at the same time, respect for Cuban music, and I say that because I think that Habana D' Primera has ingredients from all the ensembles that preceded us: it has a little from Irakere, from Afrocuba, from NG La Banda, and a lot from Van Van".
The train of Cuban music, also a locomotive for Habana D' Primera?

"Van Van, Juan Formell, the most important pattern of Alexander Abreu, because he has been a person who has transcended over many generations. I was seven years old and was dancing in Cienfuegos with Van Van; today I am 42 and Van Van remains with an amazing force setting the standard of the music we make. It is no secret that Juan Formell is Alexander Abreu's main pattern to follow, and I believe that a bit of all these ingredients is the system to be able to have an own stamp, an identity, looking for the way to have an urban poetry that everyone can understand, with lyrics and themes that can reach people, and can be identified, and actually the result has been, until today, outstanding, not only in Cuba, but all over the world as well".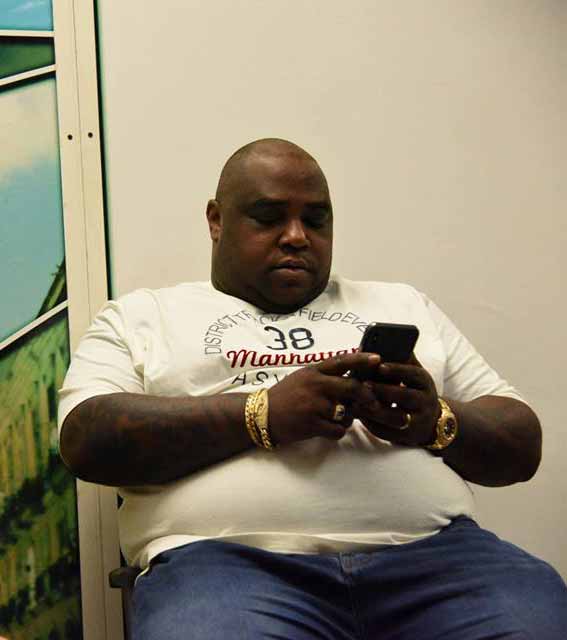 How important are the lyrics within popular dance music to you?

"It's everything, it's the message. You can have a very strong musical system, you can be a musical genius, but if you do not have a message within what you are displaying, you have nothing, and in Habana D' Primera we have a fairly rigorous work with these things, looking for a way to interact with the popular slang, phrases, although, we know they are not within the system of Spanish as such, but Cubans tell them and, at the same time, making it work in the whole world for those who speak Spanish so, they can understand us, but it has been achieved. We also seek a way for a 14-year-old girl to say "how beautiful that song is", and that a tough guy likes it too; building this bridge is very difficult, anyway, we have achieved it".
How do you define Habana D' Primera?
«Modesty aside, it is no secret that when Habana D' Primera came out, Cuban music was in a dream stage; I say dream because we never lost these great creators who have done a lot for Cuban music throughout all these years, such as Manolito Simonet, José Luis Cortés, many creators who have made history and continue to make history; but there was a dream stage, because even what I was recording inside the studios as an instrumentalist had low pressure, even, the boys who were studying in the art schools had different leanings, and I think Habana D' Primera has been an engine that has driven this work in a huge way. Today, there are several new ensembles displaying Cuban music strongly, youth that is defending that music, and I believe that Habana D' Primera has a bit to do with that. I see Habana D' Primera like an engine that has driven new generations, even great musicians who were living outside Cuba, to return to the island and display their work too, why not".
And who is Alexander Abreu?
"A Cuban. Alexander Abreu is a fruit of this country, with all the energy that can be described".
Translated by Jorge Mesa Benjamin / CubaSi Translation Staff