Cuba Thanks Global Solidarity in New York after Fidel's Death
Primary tabs
Cuba Thanks Global Solidarity in New York after Fidel's Death
Imagen principal: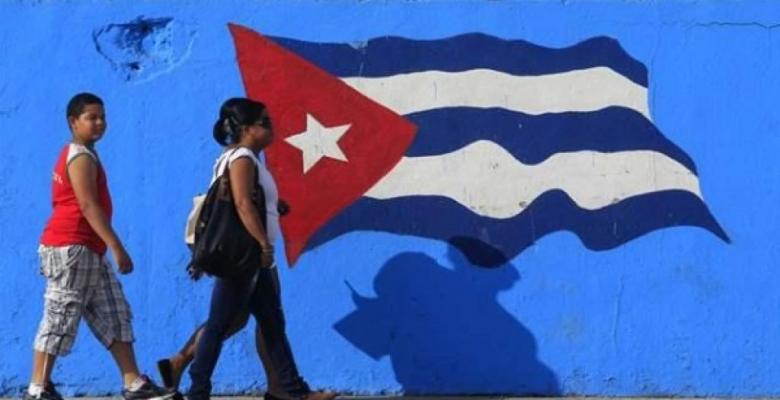 Cuban ambassador, Ana Silvia Rodriguez, has thanked today the examples of sorrow, admiration and solidarity received from the five continents at the island''s Permanent Mission to the UN on the death of Fidel Castro.
The interim charge d'affaires told Prensa Latina that representatives of more than 140 UN members, senior officials of the organization and hundreds of activists of solidarity with Cuba and New York residents has gone to the embassy to pay tribute to the historical leader of the Cuban Revolution.
The mission opened between Monday, November 28th, and Sunday, December 4th, several books of condolences for the death of Fidel, on November 25 at the age of 90, records reflecting the affection and recognition of Fidel's legacy and his example for the struggles for the just causes.
Rodriguez recalled some moments of great emotion experienced in recent days, during which the messages of encouragement, the exaltation of the life and work of the revolutionary leader, the tears for his death and the commitment to follow his path in defense of the peace, justice and equity, were analyzed.
Hundreds of New York citizens from several sectors gathered for some hours in front of the diplomatic headquarters in Manhattan, where the slogans 'We are all Fidel', banners, photos of the leader and the long line to sign the books of condolences , changed a stretch of Lexington Avenue, accustomed to the constant coming and going of pedestrians and the huge car traffic.
UN Secretary-General, Ban Ki-moon; UN Secretary-General-designate as of January 1st, 2017, Antonio Guterres; and General Assembly President, Peter Thomson, as well as heads of agencies of the organization, attended the mission, the ambassador said.
She also acknowledged the work during the last week of the Cuban staff accredited here, in order to guarantee the favorable scenario for the tributes to Fidel Castro.
According to Rodriguez, the signature by the members of the Cuban mission to the United Nations of being faithful followers of the Concept of Revolution, expressed by the leader on May 1st, 2000, was another moment of great significance and symbolism.