Canadian COVID-19 patient recovers, thanks Cuba
Primary tabs
Canadian COVID-19 patient recovers, thanks Cuba
Imagen principal: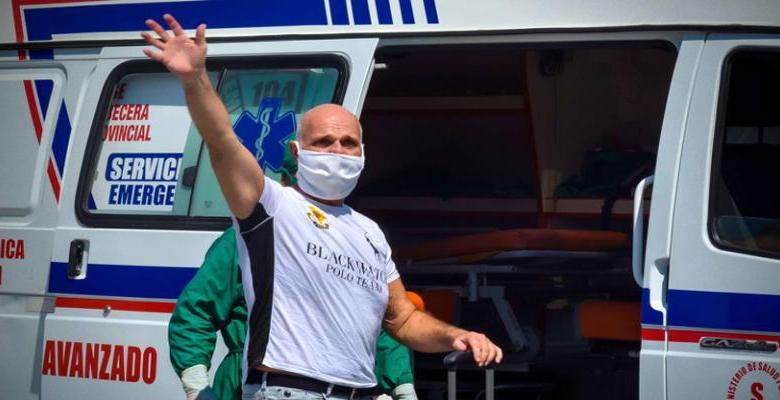 Havana, April 7 (RHC) - Canadian citizen Michael Glosheter expressed his gratitude to the medical authorities and Cuba on Monday after his recovery in the province of Holguin from COVID-19.
Gracias Cuba, Viva Cuba, repeated with a broken voice, again and again, Glosheter, 57, who was the first confirmed case of the disease in Holguin, shortly before his release from the Fermín Valdés Domínguez Hospital in that city.
Upon leaving the medical center towards Frank País International Airport, from where he departed to Canada, Glosheter left a message of gratitude for the medical attention and the gesture of Cuba since he was diagnosed with the disease in the Rio de Oro resort and during the days of admission.
In Cuba, foreigners who test positive to COVID-19  receive the same treatment in health care facilities as the island's citizens, free of charge.