US Congressman Visits Ernest Hemingway's House-Museum in Cuba
Primary tabs
US Congressman Visits Ernest Hemingway's House-Museum in Cuba
Imagen principal: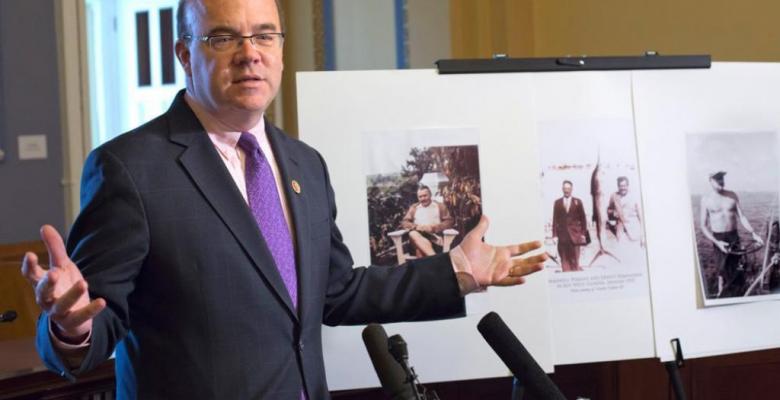 US Congressman James McGovern (a democrat from Massachusetts) on Saturday visited Finca Vigia, an estate turned into a museum where the writer Ernest Hemingway lived in Cuba.
The member of the House of Representative attended the inauguration of a workshop on the preservation of documents, as part of his visit to Cuba, which also included a meeting on early Saturday with President Miguel Diaz-Canel.
McGovern told Prensa Latina that for 15 years, he has been involved in joint actions in Cuba to restore Finca Vigia.
The congressman described as fruitful the collaboration in the project to preserve the place where the US author and Literature Nobel Prizewinner lived from 1940 until his death in 1961.
In his statements, McGovern condemned the economic blockade imposed by his country on Cuba for nearly 60 years, and insisted that Washington and Havana should have normal relations. Most Americans think so, but the Donald Trump administration doesn't, a stance that I don't share, he underlined.