Cuba-US: Resume of regular flights. A challenge for both sides
Primary tabs
Cuba-US: Resume of regular flights. A challenge for both sides
Imagen principal: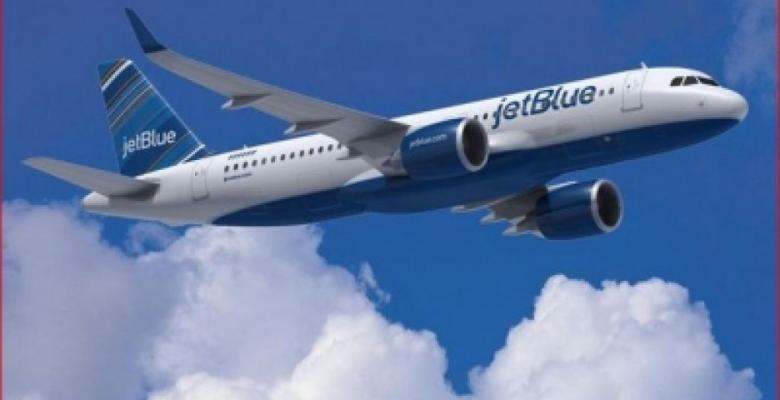 Cuba is ready, confirmed some authorized sources, to welcome commercial regular flights from the US to the island.
The flights kick off today after being suspended since 1961. This is certainly another significant milestone in the process of restoration of diplomatic relations between Cuba and the US.
JetBlue inaugurates this new link with a flight from Ft. Lauderdale to Santa Clara (169 miles East from Havana), reported the American airline.
Cuba's deputy minister of transportation Eduardo Rodriguez noted that "It is a positive step and a valid contribution to the improvement process of Cuba-US relations".
American Airlines —rival of JetBlue— is scheduled to resume programmed flights starting in September from the city of Miami to several provinces in Cuba. Frontier Airlines, Silver Airways, and Southwest Airlines are all scheduled to start commercial flights by the end of the year.
Both neighboring countries signed an agreement last February to the restoration of regular flights, including travels to and from 10 different airports in the Caribbean island.
According to the Memorandum of Understanding, the initiative foresees up to 110 flights on daily basis between the two countries, including 20 to Havana. The flights to the capital are yet to be confirmed by the US State Department.
So far, six American airlines are authorized to flight to Cuba from five US cities —Miami, Ft. Lauderdale, Chicago, Philadelphia, and Minneapolis— to nine Cuban destinies —Cayo Coco, Cayo Largo, Camaguey, Cienfuegos, Holguin, Manzanillo, Santa Clara, Matanzas, and Santiago de Cuba.
Around 17 charter flights from the US will land in Cuba. Such figure could drop dramatically due to the increasing number of regular flights now.
Cuba has shown strong growth in the entertainment industry since both governments agreed to reestablish diplomatic relations and normalize their bilateral links in 2014.
Regular links will be rule under international standards and the island will show off its strengths in operational and aviation safety.
Cuban official authorities confirmed in Havana that safety is not a commitment only to American entities, but also to the more than 110 airlines flying to Cuba, as well as the 600+ airplanes flying over the Cuban airspace every day.
Despite de US blockade, in place since the early 1960s, Cuba has strong airport structures and travelers' reception. Such network is nowadays subjected to an expansion and modernization program.
In the same approach and in order to achieve better quality standards in the attention to passengers, crew, and airplanes, Cuba granted permission to French companies Bouygues and Paris Airports to extend and manage the International Airport Jose Marti.
On the other hand, ONEI (National Statistics and Information Office) ratified that 2,147, 919 tourists have arrived in Cuba in the first semester of 2016. It represents an increase of 11,7% regarding a similar period of 2015.
In the official report, it was highlighted that such figure increased in 11,8% in June, when 25,895 more people arrived in the country than in the same period of 2015.
According to the same source, Canada is still topping the list of main sources of tourists to Cuba. Nonetheless, the total of Canadian tourists has dropped this year. According to the Ministry of Tourism (MINTUR), such decrease is linked to the devaluation of the Canadian Dollar (CAD).
Besides, ONEI's report also notes that Cuban community living abroad, and the US (61,2% increase) are the runner-ups in the list. Let's remember that US visitors can only travel to Cuba under a dozen of general licenses adopted by Barack Obama's administration.
The number of tourists visiting Cuba in 2016 is expected to reach the 3.8 million.
Translated by Sergio A. Paneque Diaz / Cubasi Translation Staff