Russian market grows in Cuban tourist winter season
Primary tabs
Russian market grows in Cuban tourist winter season
Imagen principal: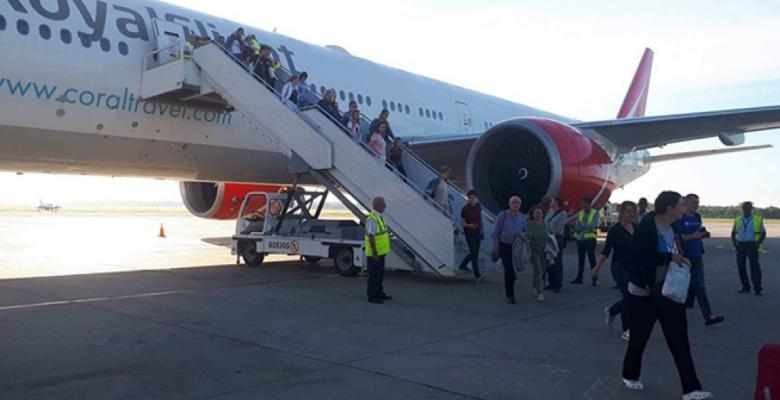 Russian market is strengthened in the main tourist center of sun and beach in Cuba, Varadero, and an example is the growing flow of those customers at the hotel Iberostar Tainos, of the Gran Caribe chain, which is now at 96 percent occupancy, in the early days of the so-called high season of tourism.
Odesys Ponce, commercial specialist of the facility, told ACN that although the main issuing country of the resort continues being Canada, Russia currently emerges as a strong potential, from direct flights Moscow-Varadero by Juan Gualberto Gomez international airport.
They are mainly friend groups, families who come to enjoy their long holidays in a hotel that is distinguished by a high sense of belonging of its workers and the quality of services.
Russians as well as English, Argentines, Belgians, Germans, Mexicans, Peruvians, Chileans and Colombians choose this destination and many of them have even returned.
Located on the first line of the beach on Carretera Las Morlas, kilometer 12.5, with a four-star category, the hotel has 272 rooms, five bars, a main restaurant and two a la carte, children's mini-club, party room and swimming pool, open-air architecture, vegetation and Environmental Beach category, and it is an ideal place for families.
The Moscow-Varadero flight was opened last August 10 and every 10 days enters the aforementioned air terminal bringing more than 490 passengers to the Hicacos peninsula; it is operated by Coral Travel, through Meeting Point, under the representation of Cubatur travel agency.