Cuba, DPRK move to deepen ties
Primary tabs
Cuba, DPRK move to deepen ties
Imagen principal: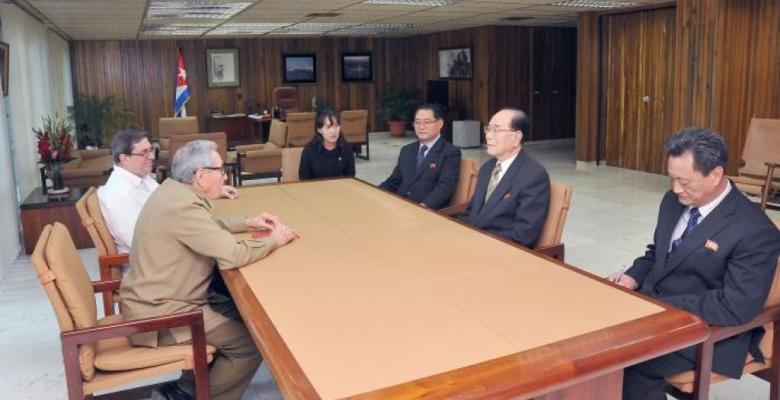 Cuba and the Democratic People's Republic of Korea (DPRK) called for strengthening bilateral ties here on Tuesday.
The appeal was made during a meeting between Raul Castro, first secretary of the Central Committee of the Communist Party of Cuba and Kim Yong Nam, president of the Presidium of the Supreme People's Assembly of the DPRK.
According to a statement released by the Cuban government, "both leaders expressed mutual satisfaction for the progresses made in bilateral relations."
The statement said Kim's official visit is part of "fluid and intense" bilateral exchanges due to the friendly and historical relations between the socialist countries.
The visit to the Caribbean nation comes just weeks after Cuban President Miguel Diaz-Canel traveled to Pyongyang and met with DPRK top leader Kim Jong Un.
During a meeting with Kim Yong Nam last week, Diaz-Canel said both sides expressed a willingness to deepen bilateral relations and agreed on the importance of maintaining high-level dialogues.
Kim Yong Nam began a Latin American tour last week to strengthen political and cooperative ties with different nations. Cuba is the second leg of his three-nation tour.
Havana and Pyongyang have maintained sound political and economic relations since the establishment of diplomatic ties in 1960.